Product Details
Ficus Carica 'Brown Turkey' is a fast growing shrub that can be grown in USDA Plant Hardiness Zones 7B through 7B. It matures to an average height of 15 feet to 20 feet and an average width of 15 feet to 20 feet, depending on climate and other environmental factors. It prefers growing in a location that provides full sun and grows best when planted in sand soil that is well drained. The foliage is dark green in color. It attracts wildlife and is resistant to insects.

Brown Turkey Fig can be useful in the landscape along woodland borders and also in cottage gardens.
Need help choosing the right variety of Fig trees?
This is the fun part. There are lots of selections of Fig trees, each with its own flavor, fruit color, flavor, ripening time, plant size, and more. What really determines the type you should choose is how you want to use them. Most are good for snacking. Others are great for desserts, canning, dried fruits, making jam, jelly, and preserves, and salads. So do a little homework, and click on the link below to use the Fig Tree Information Sheet to help make your selections.
Click here to use the Fig Tree Information Sheet to select the right varieties for your needs
---
More about the Brown Turkey Fig Tree...
The Brown Turkey is one of the most cold hardy varieties of fig, surviving single digit Fahrenheit temperatures. It is a self-fertile, small tree that produces a heavy crop of medium to large sized, bell-shape, deliciously sweet fruit with purplish brown skin in summer and usually a secondary crop in the fall. The fruit is excellent for fresh eating, cooking, canning, drying, and jams, jellies and preserves.
NOTE: In USDA Zone 7 it would be a good idea to provide some winter protection for your Brown Turkey Fig Tree. A heavy layer of mulch will help protect the roots during winter. Planting your Brown Turkey Fig on the east side of a home, or where it will be sheltered from north and western winds, will also provide long term protection during the cool season.


---
Helpful Planting & Care Tips From Our Experts
How To Fertilize And Water A Fig Tree
---

Works great with: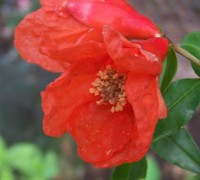 Russian 26 Cold Hardy Pomegranate
$34.99
$24.97
Brightwell Rabbiteye Blueberry
$24.99
$19.97
Chicago Cold Hardy Fig
$29.99
$21.97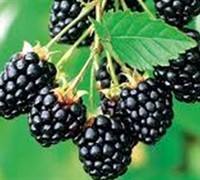 Navajo Thornless Blackberry
$24.99
$19.97
Pink Lemonade Blueberry
$24.99
$24.97
Customer Reviews
5
out of 5 stars from
1
total customer reviews
1 reviews
0 reviews
0 reviews
0 reviews
0 reviews
Most Helpful Reviews
Very Satisfied
May 30th 2011
by Bob - Orange, VA
I received my plant within just a few days of ordering it online. It arrived in great condition and was extremely healthy looking. Great experience ordering a plant online, will definitely order again from ToGoGarden.com.
New Arrivals at Gardener Direct: