Product Details
Punica Granatum 'Russian 26' is a moderate growing shrub that can be grown in USDA Plant Hardiness Zones 6A through 6A. It matures to an average height of 10 feet to 12 feet and an average width of 8 feet to 10 feet, depending on climate and other environmental factors. It prefers growing in a location that provides full sun and grows best when planted in sand soil that is well drained. In the spring Russian 26 Pomegranate produces orange flowers. The foliage is dark green in color. It attracts songbirds / birds and is resistant to heat. If you like fragrance, Punica Granatum 'Russian 26' has fragrant flowers.

Russian 26 Pomegranate can be useful in the landscape for topiary and also in rock or xeriscape gardens.
---
More about Russian 26 Pomegranate...
The most cold and heat tolerant Pomegranate we've ever grown! Russian 26 experiences no damage from freeze, withstanding temperatures down to 5 degrees F! It can be grown in USDA Hardiness Zones 6a through 11.
But the great attributes don't stop with cold hardiness...
In spring, your Russian 26 will produce bright orange single flowers that really light up the garden, and are self-pollinating...meaning you only have to plant one. The flowers are followed by large, bright orange-red fruit that are filled with delectable, nutrient-packed, dark red seeds that are amazingly sweet - said to be the sweetest of any pomegranate!
Russian 26 is as heat tolerant as it is cold tolerant. It prefers full sun for best fruit production and is adaptable to almost any type of well-drained soil.
The original Russian 26 Pomegranate plant was found in the mid-1900's in southern Russia. It got it's name from being the 26th plant in the orchard row, which proved over time to be much more cold hardy than other species in the same orchard. This cultivar produces bright orange-red fruit which is considered to be among the sweetest among the species and among other fruits in general.
USES
The Russian 26 Pomegranate can be grown as a large shrub or small tree that all grown up will reach about 10 feet tall with an equal spread. Because it's glossy green foliage remains attractive throughout the growing season, Russian 26 is a perfect selection for the edible ornamental landscape.
Helpful Articles Provided For You By Our Experts...
How To Fertilize Pomegranate Bush or Tree
How To Prune Pomegranate Bush or Tree
How To Plant A Pomegranate Bush
How And When To Pick And Store Pomegranate Fruit

Works great with:
Chicago Cold Hardy Fig
$29.99
$21.97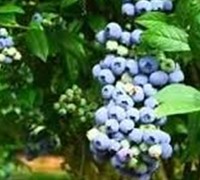 Tifblue Rabbiteye Blueberry
$24.99
$19.97
Brightwell Rabbiteye Blueberry
$24.99
$19.97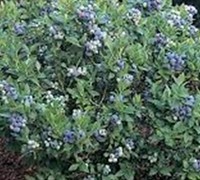 Premier Rabbiteye Blueberry
$24.99
$21.97
Pink Lemonade Blueberry
$24.99
$24.97
Customer Reviews
4.89
out of 5 stars from
19
total customer reviews
17 reviews
2 reviews
0 reviews
0 reviews
0 reviews
Most Helpful Reviews
So far so good!
October 3rd 2014
by Mary - Albuquerque, New Mexico
I was nervous about ordering a plant that would, of course, have to be shipped, but I wanted a "cold hardy" pomegranate, so that's why I took a chance on buying from afar. I looked at pomegranate bushes locally, but was not satisfied they were the cold hardy version. My pomegranate bush arrived well packaged and arrived moist and in good condition. I unpacked it immediately. Some leaves started to fall off, and I knew I must get it in the ground ASAP. About 3 days after arrival (Labor Day weekend), I got it in the ground, kept it watered and crossed my fingers hoping for the best. I'm happy to say my pomegranate bush has new growth and is flourishing. I guess the true test is how it will weather the winter here in Albuquerque, NM. I am praying it will survive, as the winters are cold here, and that I will have renewed growth in the spring. Looking forward to fruit by the second year!
3 Gallon Russian 26 Pomegranate
June 9th 2014
by Xianjian - Groton, Connecticut
I bought 2 of the 3 gallon size Russian 26 Pomegranate last June. The unusual cold temperatures over the winter killed them all. You sent me two replacements for those in May of this year and I was happy you wavered my delivery cost. I plan on buying 2 more. Xianjian Ma
Fantastic tree! Fantstic packaging! Fantastic customer service!
May 28th 2014
by Jeremiah - Salem, Utah
What else can I say? I haven't planted it yet, but the tree I just received (3 gallon size) looks amazing. I also need to be sure to give some praise to the customer service team. They have been very friendly and responsive. I would happily recommend this company to others.
Healthy plant
May 20th 2014
by Mansoor - Hawthorne, New Jersey
Great service and you sent me a really good plant, which is growing very fast. Thank you!
I received my order very fast and in good shape , thank you
May 12th 2014
by Ahmad - Saint Charles , Missouri
I received all my four orders fast and in good shape,thank you
Fast shipping and a quality product
May 6th 2014
by Ian - Glen Burnie, Maryland
Plant arrived quickly and is very healthy
I recieved my order very fast and in good shape.thanks
April 30th 2014
by Ahmad - Saint Charles, Missouri
My four orders were delivered at different times. Each one of the plants came in good shape on each order The plants are show signs of growth after planting in the ground. Thanks
First Time Mail Order for Plants
April 25th 2014
by Thomas - Abilene, Texas
I didn't see how plants of this size could be shipped through the mail, but I really wanted to try to add Russian pomegranate to my garden. I was very impressed on how they were secured and shipped and I took photos to share on Facebook. All plants in the order were extremely healthy and are doing great in the garden. I highly recommend this company for acquiring plants that are difficult to find locally.
It's growing really great. I'm very happy. Thanks so much.
April 19th 2014
by Niles - Mechanicsburg, Pennsylvania
The Russian Pomegranate looks great
Great source
April 18th 2014
by Leo - Lilburn, Georgia
I ordered pomegranate plants from three different sources, including one from ToGoGarden.com. This order was in the middle from the price prospective, but clearly the best in delivery speed, packing, and plant health condition. One month later, this plant looks significantly better than the other ones.
Russian 26 Pomegranate Tree
February 11th 2013
by Linda - Clifton, NJ United States
Received tree. Was so excited. Packaged very securely. Started to bloom in a few days. Cannot wait for tree to blossom. Loved tree so much that I ordered another for a friend who also loves to eat pomegranates. Overall it was an excellent transaction. Will definitely buy again from ToGoGarden.com.
You are the best...
October 22nd 2012
by KAPLLANI - Philadelphia, PA United States
Thank you for an easy, pleasant transaction.The best ever!! Thanks for your business.
My pomegranate looks great upon arrival
August 19th 2012
by Anonymous - Potomac, MD United States
It is still happily sitting in the pot on my patio and I am planning to plant it next week. I was impressed by the careful packaging and fast shipping. Wish you had more of fruit tree varieties and berries.
Happy with healthy plants
July 8th 2012
by CW - Tiverton, RI United States
Healthy plants arrived in good condition in spite of hot weather. I usually get plants from local nurseries but will look to ToGoGarden.com in the future as a source.
Russian Pomegranate
June 10th 2012
by Barrie - Norfork, AR United States
The plant arrived in wonderful condition, leafed out with a tiny pomegranate on one of the branches. The plant was potted with the pot stapled to the packaging then the pot was covered so that the soil stayed inside. Great job, the plant is doing well and I am very satisfied. Thanks.
Really healthy plant
April 30th 2012
by Yuko - Stamford, CT United States
I am really certified with my purchase. The tree looked really healthy and good roots, fast delivery, packing was impeccable. Matter fact, packing was done ensuring to protect this healthy plant. I was really impressed. Thank you very much!Meanwhile, my Russian Pomegranate is in our yard being really happy. Thank you so much!
Thanks!!
August 22nd 2011
by Bruce - OAKLAND PARK, FL
The plants arrived on time and in great condition.
Product Russian 26 Pomegranate - 1 Gallon field Re
October 8th 2012
by Carey - Jupiter, FL United States
Received in good Condition. Planted today.Will let you know in the Spring.
Pomegranite Trees - Russian 26
March 4th 2012
by Ken - Thornfield, MO United States
Ordering was really easy. Delivery was quick. Plants arrive boxed neatly and professionally. Plants were well protected and watered to survive shipping. I ordered a pair of trees. One had tender green bark and the other was dried and doubtful it will survive when planted. Too early to tell its outcome. But overall, I would order again. Trees are about 2' tall in one gallon pots with dirt.
New Arrivals at Gardener Direct: