Product Details
More about Sonset Hardy Lantana
Noteworthy Characteristics
The flowers of 'Sonset' Lantana are amazing. You can look at them at 8 a.m., and they will be a different color two hours later. The flowers emerge yellow and are followed by orange changing to red, then magenta and purple. You will even find tiny petals with more than one color. The colors are brilliant. The plants are vigorous to 3-4 feet in height with a wider spread, but at just the right pace. Sonset has demonstrated exceptional cold hardiness here in our gardens in USDA Zone 8a. Both butterflies and hummingbirds love this plant!
Culture & Care Tips
IMPORTANT CARE TIP!!! DO NOT PRUNE LANTANA IN THE FALL as this will ensure death of the plant! Wait until new growth begins to emerge in spring to remove dead stems. A mid-summer shearing to remove seedheads is okay.
Easy to grow, Sonset Lantana prefers a very well-drained soil and plenty of sunshine. Constantly soggy soils are a killer.
---
Helpful Related Articles Provided by Our Experts
You Can Have Color Year Round In Your Landscape & Gardens!

Works great with:
Tuscarora Crape Myrtle
$67.97
$47.97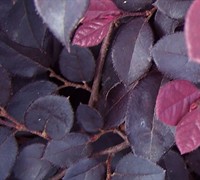 Purple Pixie Loropetalum
$48.97
$34.97
Double Knock Out Red Rose
$34.97
$24.97
Bar Harbor Juniper
$24.99
$19.97
Customer Reviews
4.78
out of 5 stars from
9
total customer reviews
7 reviews
2 reviews
0 reviews
0 reviews
0 reviews
Most Helpful Reviews
Lantana
April 16th 2014
by Daniel - Lake Placid, Florida
It came at the end of the year, but I'm in Florida and it settled in just fine. The natural shape of the plant is pleasantly bushy and it is just loaded with colorful flowers. Couldn't have received a nicer plant!!
Great Plants
July 29th 2012
by Stephen - Eden, TX United States
Great Service! Nice and easy plus fast!
lantana delivery
May 6th 2012
by JoAnne - Stafford, VA United States
this arrived within days of my order... packaging was perfectly done to ensure that the plants arrived with all of the dirt in the pots. Thank you.
great plants - Sonset Lantana - 1 Gallon
May 2nd 2012
by Richard - York, SC United States
The price might seem a bit high, but is a really good value. The plants were expertly packed. The arrived in prime condition. Communication with the seller was good and timely. Delivery was fast and again plants in excellent conditiion. I would advise from this experience that anyone should use GardenDirect.
Lantanas
April 26th 2012
by David - Raleigh, NC United States
In general, all was fine. one small thing - one of my plants arrived with the dirt all dumped out - and the plant was just exposed there with no dirt or pot around it. Hopefully, it will be fine after I planted it. Dave
Sonset Lantana - 1 gallon
April 10th 2012
by Joan - Everman, TX United States
The items ordered were received in a timely manner- however they had a rough trip.. Obvious the carrier offered no special handling for this shipment.. Box was all torn up and re-taping had been attempted. Some plants had some breakage and dirt spilled from containers... However,, I believe they will survive - but,, no thanks to the carrier .. And,, doing business with your company was a pleasure.. Thank you again !! Wish you were closer !! The rating is for your company and your effort to assist what I was after.. Not the carrier...
sonset lantana
April 30th 2011
by Laurence - Garland, TX United States
Came in quickly and in great condition. Very pleased. Wish I had done it sooner.
Shipping was excellent
April 30th 2014
by Suzzanne - Brazil, Indiana
My lantanas are beginning to bloom and they are beautiful! The packaging used for shipping worked wonderfully.. Great care was taken so that my purchase arrived in perfect condition.. I will be ordering from Gardener Direct again!
Pretty and grew well when I planted it last year.
April 13th 2014
by Christine - Lexington, North Carolina
Beautiful. Waiting to see if it will come back this year. Christine
New Arrivals at Gardener Direct: