Product Details

More About Rosalinda Indian Hawthorne Tree...
Noteworthy Characteristics
Rosalinda is the most vigorous and robust Indian Hawthorne available. The one's we offer have been trained as a single stem tree. It produces an abundance of large clusters of showy, dark pink, fragrant flowers in spring. The new foliage of Rosalinda is bright and bronzy and adult leaves are large in size giving it somewhat a tropical appearance. As a tree , It grows into a rounded umbrella form with no pruning necessary. It is releatively fast growing to about 10 feet in height with an equal spread in 5 years or so.
Uses
The tree form Rosalinda makes an eycatching specimen in the landscape. Use it to accentuate an entryway or around bodies of water such as garden ponds or swimming pools.
Culture
Indian Hawthorne prefer growing in well-drained soils and full sun, though will tolerate a little shade. No pruning necessary except to remnove a stray or broken branch.
---

Helpful Planting & Care Tips Provided By Our Experts...
---
Put Abundant Color in Your Landscape Year Round With...

Works great with: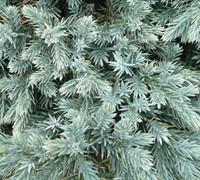 Blue Star Juniper
$29.97
$20.97
Pink Muhly Grass
$24.99
$19.97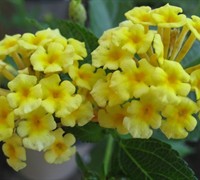 Chapel Hill Yellow Hardy Lantana
$24.99
$19.97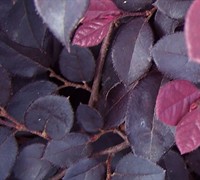 Purple Pixie Loropetalum
$48.97
$34.97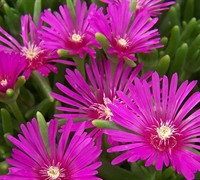 Delosperma cooperi - Purple Hardy Ice Plant
$24.99
$19.97
New Arrivals at Gardener Direct: