Product Details
Leucanthemum Superbum 'Becky' is a fast growing perennial plant that can be grown in USDA Plant Hardiness Zones 5A through 5A. It matures to an average height of 2 feet to 3 feet and an average width of 1 foot to 2 feet, depending on climate and other environmental factors. It prefers growing in a location that provides full sun and grows best when planted in loam soil that is well drained. In the summer Becky Shasta Daisy produces bright yellow flowers. The foliage is dark green in color. It attracts butterflies and is resistant to heat.

Becky Shasta Daisy can be useful in the landscape in mass plantings and also in cottage gardens.
---
More About Becky Daisy...
'Becky' Daisy, Leucanthemum superbum, is the longest blooming and most heat tolerant of the Shasta-type daisies. This is why it received the honor of Perennial of the Year in 2003!
Becky produces an abundance of large daisies with bright white petals surrounding a golden yellow eye. The numerous flowers are held above attractive dark green foliage atop sturdy stalks of up to 3 feet in height. The flowers are produced from July to September, and if deadheaded, the blooming time will be extended.
---
Helpful Related Articles Provided by Our Experts
---
You Can Have Color Year Round In Your Landscape & Gardens!

Works great with: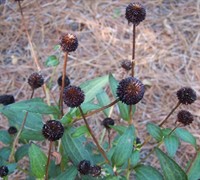 Black Eyed Susan
$15.97
$10.97
Customer Reviews
5
out of 5 stars from
1
total customer reviews
1 reviews
0 reviews
0 reviews
0 reviews
0 reviews
Most Helpful Reviews
Just beautiful!!
May 28th 2016
by Kelly - Savannah, GA
You can't go wrong with Daisies! They really are the sweetest flowers! I love my Becky Shasta Daisy!! It looks wonderful in my garden and i am very pleased with how healthy it was when it arrived!! Thank you!!
New Arrivals at Gardener Direct: