Product Details
More about Paul's Gold Threadleaf Cypress...
Noteworthy Characteristics
'Paul's Gold' is a smaller version of the Sawara cypress with bright golden foliage when grown in full to mostly sun. It's mounding, pryamidal form with weeping, lacy, thread-like foliage makes it an outstanding feature or focal point in the landscape.
Uses
'Paul's Gold' Threadleaf False Cypress is a great pick for rock gardens, tailored slopes and as a colorful accent shrub or focal point specimen. It can also be used in groupings, shrub borders, as a natural hedge, on the corners in home foundation plantings, on both sides of an entryway for balance, asian theme gardens, and conifer gardens.
Culture & Care Tips
Plant 'Paul's Gold' in a sunny location for the best gold color. In shade the shrub will take on a deeper green hue. Prefers a well-drained soil. Keep soil moist but not constantly wet during the first growing season. Quite drought tolerant when established. No pruning necessary however can be lightly trimmed or pruned for shaping purposes or to remove a stray or broken branch.
---

Helpful Planting & Care Tips Provided By Our Experts...
How To Plant a Shrub in a Container or Pot
---
Put Abundant Color in Your Landscape Year Round With...

Works great with: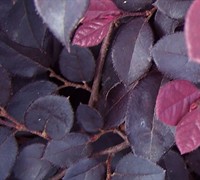 Purple Pixie Loropetalum
$48.97
$34.97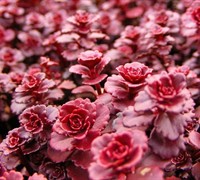 Dragon's Blood Stonecrop
$60.90
$40.90
Blue Rug Juniper
$29.99
$19.97
Flirt Dwarf Nandina
$29.97
$20.97
Pink Muhly Grass
$24.99
$19.97
New Arrivals at Gardener Direct: