Product Details
Autumn Empress Encore Azalea is a moderate growing shrub that can be grown in USDA Plant Hardiness Zones 6B through 6B. It matures to an average height of 3 feet to 4 feet and an average width of 2 feet to 3 feet, depending on climate and other environmental factors. It prefers growing in a location that provides morning sun with afternoon shade and grows best when planted in loam soil that is well drained. In the spring Autumn Empress Encore Azalea produces pink flowers. The foliage is medium green in color.

Autumn Empress Encore Azalea can be useful in the landscape along woodland borders and also in theme gardens.

---
More about Autumn Empress Encore Azalea...
Noteworthy Characteristics
Autumn Empress produces an abundance of eye-catching, bright pink, double booms which are produced in spring and fall and sporadically during summer. USDA Zones 6b-9
Uses
With a height of 4 feet and spread of 3 feet, Autumn Empress is useful under windows in foundation plantings, in small or large groupings in landscape beds, as an informal colorful low hedge, or singularly in containers.
Culture & Care
Encore Azaleas prefer a an acid soil that contains plenty of organic matter and is well-drained. Encores will tolerate all-day full sun however will also tolerate some shade. Too much shade and flowering will be diminished. 5 hours or more of direct sun per day is recommended. A light pruning and feeding after the first bloom phase can help stimulate new growth and encourage heavier bud development.
---
---
With Flowering Shrubs You Can Have Year Round Color!





---


Works great with:
Autumn Angel Encore Azalea
$31.92
$29.97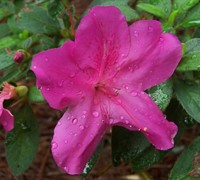 Autumn Royalty Encore Azalea
$31.92
$29.97
Autumn Carnation Encore Azalea
$31.92
$29.97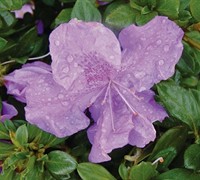 Autumn Lilac Encore Azalea
$29.99
$29.97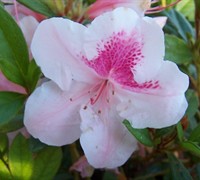 Autumn Chiffon Encore Azalea
$31.92
$24.97
Customer Reviews
5
out of 5 stars from
1
total customer reviews
1 reviews
0 reviews
0 reviews
0 reviews
0 reviews
Most Helpful Reviews
Autumn Empress Encore Azalea Customer Review
August 25th 2015
by Paul - Durham, NC
Really great azalea! Couldn't find this one in my area and i was very happy to see you had it and at a good price. Never ordered my plants from the internet before but your staff was very helpful and answered all my questions. My azalea arrived in great shape and perfectly healthy, even blooming. Thank you!
New Arrivals at Gardener Direct: