Product Details
Cryptomeria Japonica 'Radicans' is a fast growing tree that can be grown in USDA Plant Hardiness Zones 5A through 5A. It matures to an average height of 20 feet to 30 feet and an average width of 15 feet to 20 feet, depending on climate and other environmental factors. It prefers growing in a location that provides full sun and grows best when planted in loam soil that is well drained. The foliage is medium green in color. It attracts visual attention and is resistant to deer.

Radicans Cryptomeria can be useful in the landscape along woodland borders and also in theme gardens.
---

More About Radicans Cryptomeria...
Noteworthy Characteristics
'Radicans' Cryptomeria is very similar to 'Yoshino' in size and form but has a little more bluish tones to the foliage. Radicans is a fast-growing (up to 3-4 feet a year1), tall evergreen conifer with a pyramidal shape that grows 40 to 50 feet in height with a width at the base of about 10 to 12 feet or so when mature. The foliage of Radicans will not brown up as much as Yoshino during the winter months. All-in-all, we think 'Radicans' is far superior in growth rate and color.
Uses
Radicans Cryptomeria is most useful when planted in straight or curved staggered rows for screen plantings however makes a nice specimen in larger landscapes and a corner plant to frame in tall homes and other structures.
Culture
Very easy to grow and maintain, plant Radicans Cryptomeria in well-drained soils and full sun to part shade. Not fussy about soil type even growing in clay. Feed in spring with a well-balanced shrub and tree foiod that contains Iron. No pruning will be necessary. Radicans Cryptomeria are less susceptible to tip blight than some variations and are very drought tolerant when established.
---
Helpful Planting & Care Tips Provided By Our Experts...
How To Plant A Tree On A Slope, Hill Or Embankment
How To Stake A Newly Planted Tree
---
See...
---


Works great with: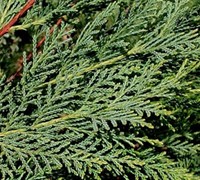 Leyland Cypress
$24.99
$19.97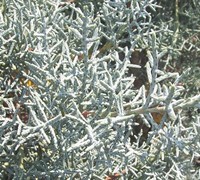 Blue Ice Cypress
$32.99
$24.97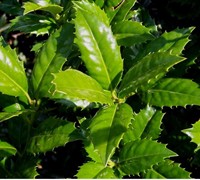 Mary Nell Holly
$57.97
$40.97
Little Gem Dwarf Southern Magnolia
$88.97
$62.97
Customer Reviews
5
out of 5 stars from
2
total customer reviews
2 reviews
0 reviews
0 reviews
0 reviews
0 reviews
Most Helpful Reviews
Japanese Cedar Customer Review
April 28th 2016
by David - Pigeon Forge, TN
Japanese Cedar was shipped and delivered fast. Plants are healthy and were really well packed! I wanted to also thank the staff for their help. My plants are growing nicely and i will be buying more in the future.Thank you
Japanese Cedar Customer Review
June 17th 2012
by Roy - Albuquerque, NM
Thanks for the new plants. They came in great shape and healthy. Planted them the next day and hoping they do well.
New Arrivals at Gardener Direct: