Product Details

More about Holly Lane Crape Myrtle...
Noteworty Characteristics
The Holly Lane Crape Myrtle produces an abundance of large, vibrant red flower clusters for up to 100 days during summer in your landscape. It has an upright habit growing from 8-12 feet tall depending on pruning, and a rounded canopy from 6-8 feet wide. The smaller size makes it a pefect selection for using closer to the home as a tree form focal point. The dark green leaves turn to orange and red in fall.
Uses
Holly Lane Crape Myrtle is useful as a stand alone specimen, in groupings for a bigger splash of color, or in rows in landscape beds, medians, or foundation plantings. Can also be useful for espalier: trained to grow flat against an open wall.
If real bright red is your color, Holly Lane is surely a must-have plant for your garden!
---
Helpful Planting & Care Tips Provided By Our Experts...
How To Plant A Crape Myrtle Tree
How To Prune A Crape Myrtle Tree
How To Plant A Tree On A Slope, Hill Or Embankment
How To Fertilize A Crape Myrtle Tree
How To Stake A Newly Planted Tree
---
See...
&nbsp

Works great with: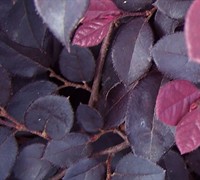 Purple Pixie Loropetalum
$48.97
$34.97
Bar Harbor Juniper
$24.99
$19.97
Bordeaux Dwarf Yaupon Holly
$27.97
$19.97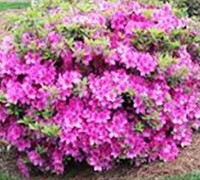 Autumn Amethyst Encore Azalea
$31.92
$29.97
New Arrivals at Gardener Direct: