Product Details
More about Pyramid Compacta Holly...
Noteworthy Characteristics
Pyramidal Compacta Holly is an evergreen shrub that has a pyramidal shape. Being a Japanese holly it has small shiny oval shaped, boxwood-like leaves. The shiny leaves are dark green.
Uses
Pyramid Compacta Holly is perfect for accentuating entryways, as a hedge, or specimen in the landscape or containers.
Culture & Care Tips
Pyramid Compacta Holly is easy to grow in locations that provide well-drained soil and full sun to light shade. It is drought tolerant when established only requiring supplemental irrigation during prolonged periods of drought during summer. Can be maintained at 4-5 feet in height with occasional trimming.
---
Helpful Planting & Care Tips Provided By Our Experts...
How To Plant a Shrub in a Container or Pot
How To Prune Holly Bush Or Tree
---
Put Abundant Color in Your Landscape Year Round With...
Works great with: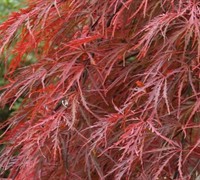 Crimson Queen Japanese Maple
$113.99
$90.97
Confetti® Dwarf Abelia - Abelia grandiflora 'Confetti'
$44.99
$33.97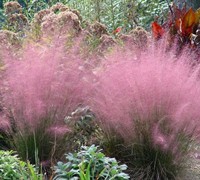 Pink Muhly Grass - Muhlenbergia capillaris
(4)
$29.99
$23.97
Customer Reviews
5
out of 5 stars from
1
total reviews
1 reviews
0 reviews
0 reviews
0 reviews
0 reviews
Most Helpful Reviews
Rare Breed
April 16th 2014
by James -
I, JUST WANTED TO THANK YOU GUY'S AT GARDENER DIRECT. YOUR A RARE BREED " AN HONEST COMPANY "!!! SPENCER {the manager} HAS GONE OUT OF HIS WAY, & SPENT HIS TIME TO RESOLVE MY RECENT ORDER, HE SAVED ME MONEY BY SHIPPING TWO ORDERS AT ONCE! GARDENER DIRECT ALSO HELPED ME SELECT THE PROPER PLANT'S FOR THE AREA IN WHICH I, LIVE IN. GARDENER DIRECT DOESN'T JUST SELL YOU A PLANTS OR FLOWERS. BUT THEY WILL HELP YOU FIND THE ITEM WHICH IS BEST FOR YOU. IF YOU REQUEST THEIR ASSISTANCE & WILL EXPLAIN HOW TO KEEP IT ALIVE {FREE}! I, WOULD GIVE YOU A 5 STAR RATING!!!! THANK'S AGAIN, SPENCER & GARDENER DIRECT!!! JIM
New Arrivals at Gardener Direct: