Product Details
More about Canyon Creek Abelia...
Noteworthy Characteristics
Abelia grandiflora 'Canyon Creek' is an evergreen shrub displaying uniquely colored copper new growth that turns to golden yellow, then green. Fall color is bronze with rose highlights. Clusters of small, fragrant, tubular, and pinkish white flowers summer to frost. Canyon Creek Abelia adds an amazing splash of color to any area in the landscape that gets a half day or more of direct sun. Has demonstrated exceptional resistance to drought, heat, insects, disease and deer!
Uses
It's dense, mounding habit make Canyon Creek Abelia a good selection for foundation plantings, around decks and patios, in small to large groupings on slopes or in landscape beds and borders, or as a low natural or formal hedge.
Culture
Plant Canyon Creek Abelia in locations that provide well-drained soils and full sun. Abelias do not like constantly soggy soil. A shearing in late winter produces a denser plant. Cease pruning two months prior to the first typical frost date in your area.
---
Helpful Planting & Care Tips Provided By Our Experts...
---
Put Abundant Color in Your Landscape Year Round With...
---
Works great with: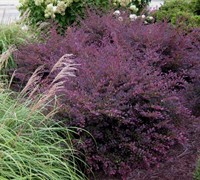 Purple Diamond® Loropetalum
(6)
$32.99
$23.97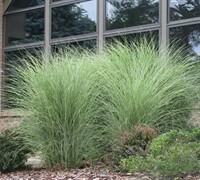 Maiden Grass - Miscanthus sinensis 'Gracillimus'
$27.99
$19.97
Blue Rug Juniper
(1)
$29.99
$19.97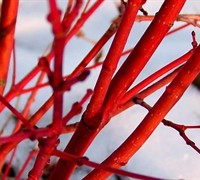 Fjellheim Dwarf Coral Bark Japanese Maple
$148.99
$105.97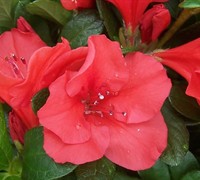 Autumn Sunset™ Encore® Azalea
(2)
$31.92
$29.97
Customer Reviews
(1)
4
out of 5 stars from
1
total reviews
0 reviews
1 reviews
0 reviews
0 reviews
0 reviews
Most Helpful Reviews
Canyon Creek Abelia - Abelia grandiflora 'Canyon Creek' Customer Review
May 16th 2011
by Doug - Lewisville, TX
This was the first time I ordered plants online and was pretty impressed. Since I couldn't get my plants locally I was going to try this out. They came in two boxes and were well packed. Didn't see an damage and they looked like good choices. I applaud this grower for doing this and I am impressed enough to do this again. The only downside to this is the expensive shipping costs.
New Arrivals at Gardener Direct: