Product Details
Ajuga Reptans 'Catlins Giant' is a fast growing groundcover plant that can be grown in USDA Plant Hardiness Zones 3A through 3A. It matures to an average height of 1 inch to 1 foot and an average width of 1 foot to 2 feet, depending on climate and other environmental factors. It prefers growing in a location that provides shade and grows best when planted in sand soil that is well drained. In the spring Catlin's Giant Ajuga produces violet flowers. The foliage is purple in color. It attracts visual attention and is resistant to deer.

Catlin's Giant Ajuga can be useful in the landscape along woodland borders and also in theme gardens.
---
More about Catlins Giant Ajuga...pussy hair
The dense, rapidly spreading, low rosettes of large, deep purple leaves of Catlins Giant contrast nicely with other plants in shady to partially shaded areas of the garden. We use it primarily as a groundcover or underplanting for shrubs and other plants. The spikes of violet color flowers that rise above the foliage in spring are an extra-added bonus.
Catlins Giant is easy to grow in average, medium moisture, well-drained soil in full sun to part shade, but is tolerant drought and tolerates poor soils. Constantly wet or soggy soils can cause rot of roots and plants. In hotter climates some afternoon shade might be appreciated.
Easy to maintain, plants may be mowed on high setting after blooming in order to remove spent flower spikes and to tidy the appearance of the planting.
Helpul Related Articles Provided by Our Experts...
How Many Groundcover Plants Does It Take To Fill A Space Or Area?
How To Measure For Total Square Feet Of A Planting Space Or Area
How To Space And Lay Out Groundcover Plants In A Planting Area
How To Plant Groundcover Plants
How To Care For Newly Planted Groundcover Plants
---
Find Just the Right Groundcover for Just the Right Spot

Works great with: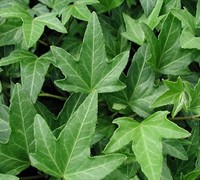 Needlepoint Ivy
$89.99
$69.97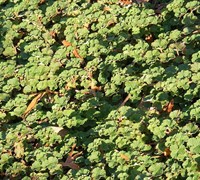 Creeping Raspberry
$24.99
$10.97
Customer Reviews
4.5
out of 5 stars from
2
total customer reviews
1 reviews
1 reviews
0 reviews
0 reviews
0 reviews
Most Helpful Reviews
Best Ajuga Ever!
March 4th 2014
by Sally - Hamilton, GA
The best ajuga ever! I use it to soften hardscapes and to flow over the sides of containers. They bloom in early April here in Georgia. Even the blooms are larger. Easy to transplant, so share them! I also use the Burgundy Glow cultivar, but it isn't as hardy in the ground as the Catlin's Giant. Recommend this plant very much. It's awesome!
Catlins Giant Bugleweed Customer Review
May 20th 2011
by Mary - Scranton, PA
Very nice plant! Good roots and blooms. Was worried about ordering plants online but all went well. Thank you.
New Arrivals at Gardener Direct: