Product Details
Ilex Crenata 'Sky Pencil' is a moderate growing shrub that can be grown in USDA Plant Hardiness Zones 5A through 5A. It matures to an average height of 6 feet to 8 feet and an average width of 1 foot to 2 feet, depending on climate and other environmental factors. It prefers growing in a location that provides full sun and grows best when planted in sand soil that is well drained. The foliage is dark green in color. It attracts visual attention and is resistant to deer.

Sky Pencil Holly can be useful in the landscape in foundation plantings and also in theme gardens.

More about the Sky Pencil Holly...
Noteworthy Characteristics
Sky Pencil Holly is one a few shrubs that naturally grows in the shape of a narrow column, with no pruning necessary. That being said, it can be topped to control height. It's the perfect choice for those narrow spaces in foundation plantings where height is also needed.
Uses
Sky Pencil is an eye-catching accent or focal point in landscape beds. Where space is limited, it can be spaced as close as 15 to 18 inches apart in rows to form a unique, low maintenance hedge. Also useful to plant on either side of an entrance to accentuate an entryway. If left to grow naturally it might grow to 10 feet or more in height however can be pruned or sheared at the top to easily control height. When the top is pruned flat it takes on the form of a tall vase.
Culture & Care Tips
The Sky Pencil Holly is easy to grow in locations that provide well-drained acidic soil and full sun to light shade. Avoid planting in soils that remain consistently soggy as this will cause problems with the roots. It is drought tolerant when established only requiring supplemental irrigation during prolonged periods of drought during summer.
---

Helpful Planting & Care Tips Provided By Our Experts...
How To Plant a Shrub in a Container or Pot
How To Prune Holly Bush Or Tree
---
Put Abundant Color in Your Landscape Year Round With...

Works great with: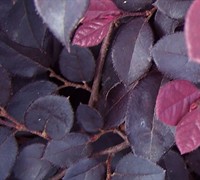 Purple Pixie Loropetalum
$48.97
$34.97
Green Mound Juniper - Japanese Garden Juniper
$19.97
$13.97
Carissa Holly
$44.97
$36.97
Customer Reviews
5
out of 5 stars from
1
total customer reviews
1 reviews
0 reviews
0 reviews
0 reviews
0 reviews
Most Helpful Reviews
Good all around
April 25th 2014
by Customer - Springfield, Virginia
Good plant, good shipping, good company.
New Arrivals at Gardener Direct: