Product Details
Loropetalum Chinense 'Shang-white' PP21738' is a moderate growing shrub that can be grown in USDA Plant Hardiness Zones 7A through 7A. It matures to an average height of 2 feet to 3 feet and an average width of 3 feet to 4 feet, depending on climate and other environmental factors. It prefers growing in a location that provides full sun and grows best when planted in sand soil that is well drained. In the spring Emerald Snow Loropetalum produces white flowers. The foliage is light green in color. It attracts visual attention and is resistant to deer.

Emerald Snow Loropetalum can be useful in the landscape in mass plantings and also in theme gardens.

More about Emerald Snow Loropetalum...
Noteworthy Characteristics
Hailing from the Southern Living Plant Collection, Emerald Snow is a tough but beautiful Loropetalum cultivar that blooms more than any other Loropetalum we've ever grown! It shows off masses of pure-white, delicate-appearing fringe flowers in spring and then off and on all the way through fall! It boasts intensely colored lime-green new growth that contrasts beautifully against the mature, glossy, dark-green foliage beneath.
Uses
Emerald Snow Loropetalum grows about 4-5 feet tall with a spread of 5 or 6 feet making it an excellent selection for foundation plantings, in shrub borders, in small or large groupings in landscape beds, on slopes or embankments, or as a natural or clipped formal hedge.
Culture
Emerald Snow Loropetalum is easy to grow and low maintance. Plant it in locations that provide well-drained soils and full sun to part shade. Though not picky about soil type, well drained soil is essential for this plant. Pruning is minimal unless you want to shear or clip it into a more formal shape.
---

Helpful Planting & Care Tips Provided By Our Experts...
About Loropetalums & Care Tips
---
Put Abundant Color in Your Landscape Year Round With...

Works great with: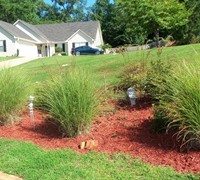 Maiden Grass - Miscanthus sinensis 'Gracillimus'
$27.97
$19.97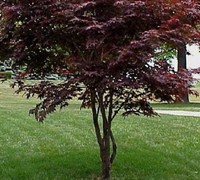 Hefner's Red Japanese Maple
$113.97
$89.97
Green Mound Juniper - Japanese Garden Juniper
$19.97
$13.97
Mojo Pittosporum
$24.99
$19.97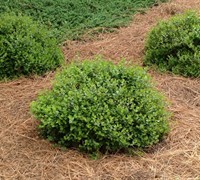 Rose Creek Dwarf Abelia
$46.97
$41.97
Customer Reviews
4.56
out of 5 stars from
9
total customer reviews
5 reviews
4 reviews
0 reviews
0 reviews
0 reviews
Most Helpful Reviews
Happy
May 11th 2016
by Ashley - Hampton, SC
Beautiful and healthy! Couldn't find these anywhere in my area, so happy i found them through you!
Loropetalum
April 5th 2016
by Erin - Wichita Falls, TX
Very happy with purchase, arrived in excellence condition
Emerald Snow Loropetalum Customer Review
March 4th 2016
by Nina - Lake Jackson, TX
These are such great and unique plants! Everyone always compliments me on them! My loropetalums arrived healthy and very fast! Love watching them bloom!
Loropetalum
February 12th 2015
by Jay - Huntsville, AL
Had a hard time finding a Loropetalum locally. Ordered from you and it got here in a few days. The box looked a little bent but i think that was Fed Ex. Plants look great and healthy.
Loropetalum order
April 9th 2014
by Mich - Cleveland, TN
Looks great and healthy. Will order again.
Love it
May 26th 2013
by Gloria - Buford, GA
Love the Loropetalums! Great job shipping, arrived healthy. Thank you for a beautiful plant for my garden!
Emerald Snow Loropetalum Customer Review
April 22nd 2013
by Mona - Fresno, CA United
Arrived in good condition and is now growing fast, very happy with how everything went. I will be ordering again!
Beautiful!
April 7th 2013
by Joy - Killeen,TX
So happy with my Loropetalum i ordered! I have loved them for a while and i'm excited to have it in my landscape and watch it grow!
Emerald Snow Loropetalum
May 9th 2012
by Frank - Round Rock, TX
Looks great in my garden. They were a little stressed when i received them but recovered right away after some watering and now look great.
New Arrivals at Gardener Direct: