Product Details
Thuja Occidentalis 'Golden Globe' is a slow growing shrub that can be grown in USDA Plant Hardiness Zones 4A through 4A. It matures to an average height of 3 feet to 4 feet and an average width of 3 feet to 4 feet, depending on climate and other environmental factors. It prefers growing in a location that provides full sun and grows best when planted in sand soil that is well drained. The foliage is yellow in color. It attracts visual attention and is resistant to drought.

Golden Globe Arborvitae can be useful in the landscape along woodland borders and also in rock or xeriscape gardens.
More about Golden Globe Arborvitae...
Noteworthy Characteristics
This American arborvitae cultivar is a dwarf, dense, evergreen shrub with a rounded, globular form featuring sprays of outstanding soft, yellow foliage. Urn-shaped cones to 1/2" long mature in autumn to reddish brown. Grows 3 to 4 feet in height with an equal spread.
Uses
Golden Globe Arborvitae is perfect for use as a single specimen or in groupings, shrub borders, home foundation plantings, container gardens, asian theme gardens as a natural hedge
Culture & Care Tips
Prefers full sun and well-drained but moist soil. Tolerates drought well when established. During the first year after planting keep soil moist but not constantly soggy.
---

Helpful Planting & Care Tips Provided By Our Experts...
How To Plant a Shrub in a Container or Pot
---
Put Abundant Color in Your Landscape Year Round With...

Works great with:
Blue Rug Juniper
$29.99
$19.97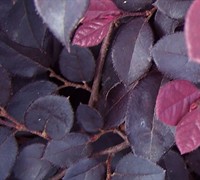 Purple Pixie Loropetalum
$48.97
$34.97
New Arrivals at Gardener Direct: