Product Details
More About Longwood Blue Caryopteris...
A selection from Longwood Gardens in Pennsylvania, 'Longwood blue' is a taller cultivar which may reach a height of 4'. It features a profuse, shrub-covering bloom of fragrant, violet-blue flowers from late summer into fall. Lance-shaped, silvery-gray leaves are attractive and aromatic when brushed with your hand. Flowers are very attractive to butterflies, bees and other beneficial insects. Tolerates some drought when established
USDA Zone: 5A-9B
Size: 24-48"H x 24-48"W
Sun Exposure: Full to Mostly Sun
Soil / Moisture: Average to Somewhat Dry when established
Tolerances: Heat, Drought, Insect, Disease, Deer
Attracts: Butterflies, Pollinating Bees
Uses & Styles: Borders, Butterfly Gardens, Cottage Gardens, Pollination Gardens, Rock Gardens, Xeriscape
---
Helpful Related Articles Provided by Our Experts
---
You Can Have Color Year Round In Your Landscape & Gardens!

Works great with: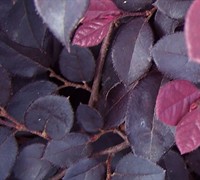 Purple Pixie Loropetalum
$48.97
$34.97
Pink Muhly Grass
$24.99
$19.97
New Arrivals at Gardener Direct: