Product Details
More about Nova Zebra Grass...
Nova Zebra Grass is a beautiful selection of 'Zebrinus' and is easily recognized by its yellow horizontal bands and columnar habit. 'Nova' is slightly more compact than other 'Zebrinus'cultivars forming upright clumps 4-5' tall with flower plumes adding an additional 1 to 2 feet in late summer. Nova Zebra Grass holds up better to heavy rains and wind better than most other Zebra Garss. Foliage will brown after first frost but flower plumes persist well into winter providing good winter interest. 'Nova' is a versatile ornamental grass and a good accent or specimen plant. Also, effective in groups, massed or as a screen.
USDA Zone: 5A-9B
Size: 4-5'H x 2-3'W
Sun Exposure: Full to Mostly Sun
Soil / Moisture: Average, well-drained damp to dry soil
Tolerances: Heat, Drought, Insect, Disease, Deer
Attracts: Birds, Visual Attention
Notable Characteristics: Horizontal yellow stripes on every blade!
Uses & Styles: Borders, Background, Specimen, Groupings, Mass Planting, Ornamental Grass Gardens, Xeriscape Gardens, Bird Gardens, Japanese Gardens
---
Helpful Related Articles Provided by Our Experts
How To Plant And Care For Ornamental Grasses
---
SEE ALL ORNAMENTAL GRASSES â–º

Works great with: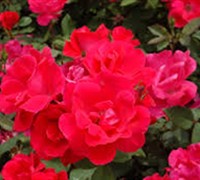 Original Red Knock Out Rose
$51.97
$46.97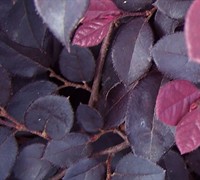 Purple Pixie Loropetalum
$48.97
$34.97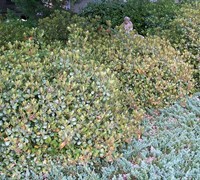 Snow White Indian Hawthorne
$25.97
$17.97
Blue Rug Juniper
$29.99
$19.97
Bordeaux Dwarf Yaupon Holly
$27.97
$19.97
New Arrivals at Gardener Direct: