Product Details
---
More about the Global Arborvitae...
Noteworthy Characteristics
Global Arborvitae is a low-maintenance, globe-shaped, evergreen shrub that features attractive lacy, green foliage, growing on average to about 5 feet tall with an equal spread.
Uses
Global Arborvitae is great for use in the landscape as a single specimen, in small groupings, shrub borders, as a natural hedge, home foundation plantings, to accentuate entryways, and in large containers.
Culture & Care Tips
Global Arborvitae is very easy to grow in well-drained, average soils and full sun. A little shade is tolerated. It is exceptionally low maintenance requiring no pruning or shearing to keep it's round shape.
---
Helpful Planting & Care Tips Provided By Our Experts...
How To Plant a Shrub in a Container or Pot
---
Put Abundant Color in Your Landscape Year Round With...
---


Works great with: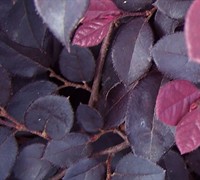 Purple Pixie Loropetalum
$48.97
$34.97
Customer Reviews
5
out of 5 stars from
1
total customer reviews
1 reviews
0 reviews
0 reviews
0 reviews
0 reviews
Most Helpful Reviews
Healthy!
June 19th 2013
by Julie - Des Moines, IA
Healthy shrub! Arrived healthy and just as described and pictured! Will order again!!
New Arrivals at Gardener Direct: