Product Details
Daybreak Coreopsis is a fast growing perennial plant that can be grown in USDA Plant Hardiness Zones 5A through 5A. It matures to an average height of 1 inch to 1 foot and an average width of 1 foot to 2 feet, depending on climate and other environmental factors. It prefers growing in a location that provides full sun and grows best when planted in sand soil that is well drained. In the summer Daybreak Coreopsis produces yellow flowers. The foliage is medium green in color. It attracts butterflies and is resistant to deer.
More About Daybreak Li'l Bang™ Coreopsis...
Coreopsis 'Daybreak' Li'l Bang Daybreak Tickseed is a new long blooming tickseed with stunning, single red flowers that have a vibrant, yellow orange edge. It does not reseed. Perfect for the front of the border.
USDA Zone: 4-9
Size: 8-10"H x 15-18"W
Sun Exposure: Full Sun
Soil / Moisture: Requires wwell drained soil
Tolerances: Heat, Drought, Deer
Attracts: Butterflies
Uses & Styles: Borders, Butterfly Gardens, Containers, Cottage Gardens, Pollination Gardens, Rock Gardens, Xeriscape
---
Helpful Related Articles Provided by Our Experts
---
You Can Have Color Year Round In Your Landscape & Gardens!

Works great with: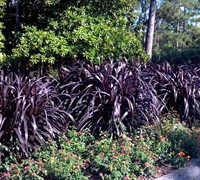 Princess Caroline Purple Fountain Grass - Pennisetum
$25.97
$17.97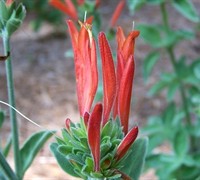 Hummingbird Plant - Dicliptera suberecta
$22.97
$15.97
New Arrivals at Gardener Direct: