Product Details
More about Mellow Yellow Spirea...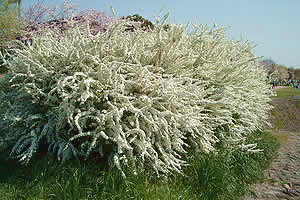 Noteworthy Characteristics
We're always on the lookout for easy-care shrubs with great foliage that are drought tolerant and deer resistant. Ogon spirea is that and a whole lot more. Not only is it's bright yellow foliage stunning in the garden, it is one of the earliest-blooming shrubs and one of the last to lose its leaves.
In early spring, before its leaves have unfurled, its slender branches are covered with dazzling white flowers borne in numerous clusters. Its feathery leaves emerge a bright golden-yellow and gradually change to bright green during summer, creating a pleasing contrast with other, more stolid shrubs. In fall its leaves turn bright orange and remain on the plant up to Christmas time, depending on weather. Its twiggy, slender branches arch and flounce, giving the plant a uniquely soft textural quality.
Uses
Single specimen, groupings, flowering shrub borders, shrub borders, natural hedge, clipped formal hedge, home foundation plantings, erosion control on slopes and embankments, butterfly gardens, asian theme gardens, cottage gardens,
Culture & Care Tips
Mellow Yellow Spirea is exceptionally easy to grow in average, medium moisture, well-drained soils in full to mostly sun. In our gardens its growing where it gets a little afternoon filtered sun and is doing fine, however the best golden foliage occurs in full sun. It tolerates a wide range of soils and some drought. Prune as needed immediately after flowering to maintain a desired shape.
---

Helpful Planting & Care Tips Provided By Our Experts...
---
Put Abundant Color in Your Landscape Year Round With...

Works great with: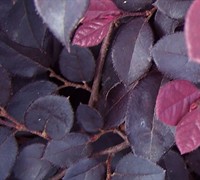 Purple Pixie Loropetalum
$48.97
$34.97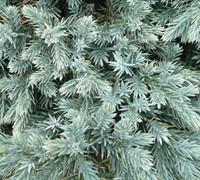 Blue Star Juniper
$29.97
$20.97
Pink Muhly Grass
$24.99
$19.97
New Arrivals at Gardener Direct: