Product Details
Thuja Occidentalis 'Bobazam' is a slow growing shrub that can be grown in USDA Plant Hardiness Zones 3A through 3A. It matures to an average height of 2 feet to 3 feet and an average width of 2 feet to 3 feet, depending on climate and other environmental factors. It prefers growing in a location that provides full sun and grows best when planted in sand soil that is well drained. The foliage is blue green in color. It attracts visual attention and is resistant to drought.

Mr. Bowling Ball Arborvitae can be useful in the landscape in mass plantings and also in rock or xeriscape gardens.
More about Mr. Bowling Ball Arborvitae...
Noteworthy Characteristics
This one was named appropriately! Mr. Bowling Ball is a dwarf arborvitae that grows in a globose shape to 2 to 3 feet tall with an equal width. But don't expect this one to be hard like a bowling ball...the thread-like, lacy, blue-green foliage is very soft to the touch. This cultivar may be synonymous with Thuja occidentalis 'Linesville' of the same plant description. 'Linesville' was discovered around 1985 by Joe Stupka as a witches broom growing in a cemetery near Linesville, Pennsylvania.
Uses
Single specimen, on either side of an entryway, groupings,, shrub borders, low hedges, home foundation plantings, erosion control on slopes and embankments, container gardens, asian theme gardens
Culture & Care Tips
Grow in average, medium moisture, well-drained soils in full sun to part shade. Somewhat wide range of soil tolerance, but prefers moist, neutral to alkaline, well-drained loams. Intolerant of dry conditions. Best in full sun, but generally appreciates some light afternoon shade in hot summer climates. Avoid full shade where foliage density will substantially decrease. Avoid exposed, windy sites. Many sources list this plant as hardy to Zone 7 however we are growing it here in Zone 8A with no problems
---

Helpful Planting & Care Tips Provided By Our Experts...
How To Plant a Shrub in a Container or Pot
---
Put Abundant Color in Your Landscape Year Round With...

Works great with: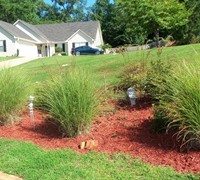 Maiden Grass - Miscanthus sinensis 'Gracillimus'
$27.97
$19.97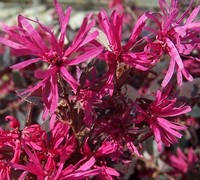 Purple Diamond Loropetalum
$44.99
$39.97
Variegated Liriope
$26.97
$18.97
New Arrivals at Gardener Direct: