Product Details
Nandina Domestica 'Gulf Stream' is a moderate growing shrub that can be grown in USDA Plant Hardiness Zones 6A through 6A. It matures to an average height of 2 feet to 3 feet and an average width of 2 feet to 3 feet, depending on climate and other environmental factors. It prefers growing in a location that provides full sun and grows best when planted in sand soil that is well drained. The foliage is blue green in color. It attracts visual attention and is resistant to deer.

Gulf Stream Nandina can be useful in the landscape along woodland borders and also in rock or xeriscape gardens.

More about the Gulf Stream Nandina...
Noteworthy Characteristics
Gulf Stream Nandina is a compact version of Bamboo Nandina that grows to about 3 feet tall and 2 feet wide with a much denser habit. The shrub is bamboo-like in appearance with upright cane-like stems and finely-textured evergreen foliage that turns to a firey orange-red during winter. No berries are produced on this variety.
Uses
Gulf Stream is useful in foundation plantings to accentuate entryways, as a low hedge, colorful accent plant, or to screen low air conditioning units. It is truly outstanding when planted in large groups in sunny to partially shaded landscape beds.
Culture & Care Tips
Gulf Stream Nandina is an easy to grow plant in locations that provide very well-drained soil and full sun to part shade. It is exceptionally low maintenace, requiring no pruning, and is quite drought tolerant when established.

Helpful Planting & Care Tips Provided By Our Experts...
---
Put Abundant Color in Your Landscape Year Round With...

Works great with: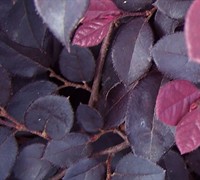 Purple Pixie Loropetalum
$48.97
$34.97
Blue Rug Juniper
$29.99
$19.97
Customer Reviews
4.5
out of 5 stars from
2
total customer reviews
1 reviews
1 reviews
0 reviews
0 reviews
0 reviews
Most Helpful Reviews
GREAT
December 14th 2014
by Donald - Bluffton, South Carolina
The plant came fresh and very well wrapped. This was my first time ordering a plant on line but would do it again. I only wish I'd ordered a larger size but it will grow.
Reply from Gardener Direct:
Hi Donald - Thanks so much for taking the time to provide us and visitors to Gardener Direct with your review! We are very happy to hear that you were pleased with the Gulf Stream Nandina. This is a dwarf nandina so the 1 gallon size isn't as large as would be a standard nandina. When planted properly in well-draining soil and fed in spring with a good shrub & tree type fertilizer containing micro nutrients you should get a good growth rate...perhaps double in size after the first growth season. Just make sure the soil in the planting area is well-drained as nandina do not like wet feet. Let us know if there's ever anything else we can help you with. We're at your service!
great addition to my landscape.
August 3rd 2014
by Brad - Greensboro, Maryland
Love the nandina.
New Arrivals at Gardener Direct: