Product Details

More About Cardinal Hydrangea...
Noteworthy Characteristics
'Cardinal' is a French-type, mophead Hydrangea that acutually produces dark, cardinal-red flowers with serrated edges on each petal. Flowers are a standout in partially shaded areas of the garden during summer and can then be cut and dried for use in dried flower arrangements. The leaves are beautiful green and turn a lovely purple in the fall. It is a fast growing hydrangea that grows to it's mature size of 4-5 feet in height with an equal width in just 3 to 5 years.
Uses
Cardinal hydrangea is useful as a specimen or in small groupings in landscape beds or foundation plantings and also makes an exceptionally colorful hedge.
Culture & Care Tips
Cardinal hydrangea prefers a moist but well-drained fertile soil and shade or dappled sunlight during the afternoon.
---

Helpful Planting & Care Tips Provided By Our Experts...
How To Plant a Shrub in a Container or Pot
How To Fertilize And Water Hydrangeas
---
Put Abundant Color in Your Landscape Year Round With...

Works great with:
Halcyon Blue Hosta Lily
$24.99
$19.97
Soft Caress Mahonia
$24.99
$19.97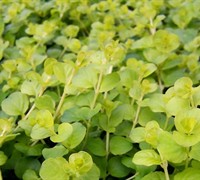 Aurea Golden Creeping Jenny
$29.99
$24.97
Autumn Twist Encore Azalea
$46.97
$34.97
Autumn Fern
$29.99
$26.97
Customer Reviews
5
out of 5 stars from
2
total customer reviews
2 reviews
0 reviews
0 reviews
0 reviews
0 reviews
Most Helpful Reviews
GREAT PURCHASE
April 20th 2014
by Anthony - Fort Mill, South Carolina
Plants came in perfect condition!
Very good
April 18th 2014
by Chester - Fort Worth, Texas
Plant was in good shape
New Arrivals at Gardener Direct: