Product Details
More about Aphrodite Sweet Shrub...
Noteworthy Characteristics
Unlike other Sweet Shrubs that just bloom once, 'Aphrodite' produces superbly fragrant, strawberry-scented, Magnolia-like flowers all summer and into fall against dark green, very glossy leaves that are 5 inches long and wide. This native will grow in sun or shade and is ignored by deer but loved by butterflies, and is gifted with the largest and most beautiful blooms in the Sweetshrub family. Truly a "must have"!
Uses
Sweet Shrub is ideal for planting close to the house near a window or entryway where the fragrance may drift indoors. Plant additional plants by a favorite path or sitting area. Sweet shrub is the perfect addition to any native or woodland garden where it can be useful as a natural hedge, background or specimen. For the gardener that loves fragrance, flowers, and low maintenance Sweet Shrub is a must have.
Culture
Sweet Shrub performs best in the morning sun or filtered sun and is very drought, disease, fungus, and insect tolerant. Will grow in clay, loam or sandy soils. In dense clay, it's always beneficial to mix in a soil amendment to condition soil.
---
Helpful planting and care provided by our experts...
---
You Can Have Abundant Color in Your Landscape Year Round...
---


Works great with: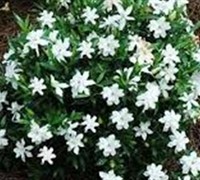 Creeping Dwarf Gardenia
$48.97
$43.97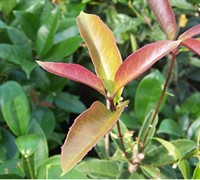 Fragrant Tea Olive
$25.97
$17.97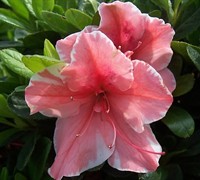 Autumn Sunburst Encore Azalea
$31.92
$29.97
Customer Reviews
4
out of 5 stars from
1
total customer reviews
0 reviews
1 reviews
0 reviews
0 reviews
0 reviews
Most Helpful Reviews
Aphrodite sweet shrib
May 25th 2015
by Frances - Greenville,, Virginia
Not blooming yet. Growing like a weed. I'll write a review after it blooms.
Reply from Gardener Direct:
Hi Frances - Thanks so much for taking the time to provide us and visitors to Gardener Direct with your review. We're happy to hear the Aphrodite sweet shrub is growing like a weed! We planted one in our gardens here in Georgia last year and have been pleasantly surprised with how much its grown. It is starting to bloom right now (5/26/2015)...just as our Calycuanthus floridus is finishing up its bloom cycle...and the flowers are absolutely gorgeous...three times the size of the species. Having both of these varieties is a great way to extend the sweet shrub flowering season! Keep us posted as to how your Aphrodite sweet shrub does over the long term and let us know if there's ever anything else we can help you with. We're at your service!
New Arrivals at Gardener Direct: