Product Details
Hydrangea Macrophylla 'Blushing Bride' is a fast growing shrub that can be grown in USDA Plant Hardiness Zones 4A through 4A. It matures to an average height of 3 feet to 4 feet and an average width of 3 feet to 4 feet, depending on climate and other environmental factors. It prefers growing in a location that provides morning sun with afternoon shade and grows best when planted in loam soil that is well drained. In the summer Endless Summer Blushing Bride Hydrangea produces white flowers. The foliage is medium green in color. It attracts visual attention and is resistant to insects.

Endless Summer Blushing Bride Hydrangea can be useful in the landscape along woodland borders and also in theme gardens.
More About Blushing Bride Hydrangea...
Noteworthy Characteristics
From the Endless Summer series, 'Blushing Bride' is mop head hydrangea with the unique ability to bloom consistently on both old and new wood. The result is a plant that provides beautiful flowers all summer long and deep into fall. The magnificent, 8-inch diameter, white flower clusters are flushed with soft pink and held on sturdy, upright stems. It is equally hardy as it is beautiful. We have yet to find a mophead hydrangea that stands up to the heat as well as those in the Endless Summer series.
Uses
Use Blushing Bride in the landscape as a single specimen, in small groupings, in flowering shrub borders, as a colorful natural hedge, as an accent in home foundation plantings, in containers, or in shady perennial or cottage gardens.
Culture & Care Tips
Unlike other mophead hydrangea, you can prune the Endless Summer hydrangeas at any time of year, though we recommend a late winter pruning and a deadheading (removal of faded flowers) after its first flush of blooms have faded. Though it will tolerate quite a bit of sun, we've found that Endless Summer Hydrangea performs best when provided shade during the hottest part of the afternoon, particularly in the hotter climate in the South. We recommend at least 5 to 6 hours of sun or all-day filtered sun for best flower production.
---

Helpful Planting & Care Tips Provided By Our Experts...
How To Plant a Shrub in a Container or Pot
How To Fertilize And Water Hydrangeas
---
Put Abundant Color in Your Landscape Year Round With...

Works great with: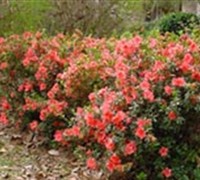 Autumn Coral Encore Azalea
$31.92
$29.97
Halcyon Blue Hosta Lily
$24.99
$19.97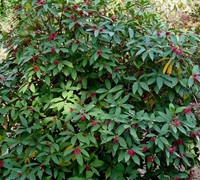 Florida Anise - Illicium floridanum
$51.97
$36.97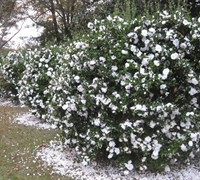 Mine No Yuki Camellia Sasanqua
$44.97
$31.97
New Arrivals at Gardener Direct: