Product Details
More about Dwarf Burning Bush...
Noteworthy Characteristics
The Dwarf Burning Bush is one of the most beautiful of all shrubs. It features deep green foliage during the warm season that turns to an intense fire-red color in fall. An unusual corky bark adds interest in the landscape during the winter. The growth habit is upright with a vase shape. The ends of branches are somewhat pendulous which adds even more appeal to this already marvelous shrub.
Uses
The Dwarf Burning Bush can be useful in the landscape as a natural to semi formal hedge, grouped together in clusters, or as an outstanding stand alone specimen. Also excellent for rock gardens and xeriscaping.
Culture & Care Tips
It is very easy to grow low-maintenance and exceptionally drought tolerant plant when established. It adapts to a wide range of soil types provided they are well-drained. It will grow in part shade however displays the best fall foliage color in full to mostly sun. No pruning required.
---

Helpful Planting & Care Tips Provided By Our Experts...
---
Put Abundant Color in Your Landscape Year Round With...
---

Works great with: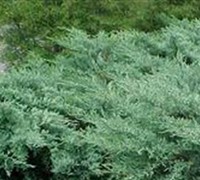 Grey Owl Juniper
$55.97
$43.97
New Arrivals at Gardener Direct: