Product Details
Cast Iron Plant is a moderate growing perennial plant that can be grown in USDA Plant Hardiness Zones 8A through 8A. It matures to an average height of 1 foot to 2 feet and an average width of 1 foot to 2 feet, depending on climate and other environmental factors. It prefers growing in a location that provides shade and grows best when planted in sand soil that is well drained. The foliage is dark green in color. It attracts visual attention and is resistant to deer.

Cast Iron Plant can be useful in the landscape along woodland borders and also in rock or xeriscape gardens.
More about the Cast Iron Plant...
Noteworthy Characteristics
As the various common names suggest, the cast-iron plant is one tough species. It will practically grow in the dark. Excellent for those difficult to fill areas in deep shade. Upright, bold, dark green leaves form attractive clumps in the garden and contrast wonderfully with surrounding, light-colored plants. It can be grown as an evergreen perennial outdoors in zones 8-11 and ranks right up there with snake plants and philodendrons as being an almost indestructible houseplant.
Uses
Cast Iron Plant is great for use in shady gardens and container plantings to provide bold texture and a vertical accent. Plant as a specimen in large containers or in small to large groupings in landscape beds. Perfect under large shade trees, decks, covered porches and any other very shady location. Combines nicely with fine-textured perennial ferns, Caladiums, Lamium, Variegated Vinca Major and other shade-loving plants.
Culture
Capable of surviving under very low light conditions coupled with extremes of temperatures and irregular watering. Prefers a well-drained, moist soil of average fertility. Hardey in USDA Zones 8-11


Works great with:
Autumn Fern
$29.99
$26.97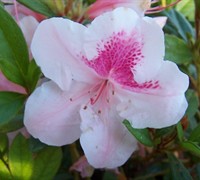 Autumn Chiffon Encore Azalea
$31.92
$24.97
Soft Caress Mahonia
$24.99
$19.97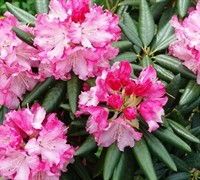 Southgate Brandi Rhododendron
$26.97
$22.97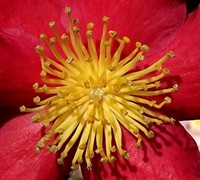 Yuletide Camellia Sasanqua
$24.99
$19.97
New Arrivals at Gardener Direct: