Product Details
Magnolia Grandiflora 'Little Gem' is a fast growing tree that can be grown in USDA Plant Hardiness Zones 5A through 5A. It matures to an average height of 20 feet to 30 feet and an average width of 8 feet to 10 feet, depending on climate and other environmental factors. It prefers growing in a location that provides full sun and grows best when planted in sand soil that is well drained. In the summer Little Gem Magnolia produces white flowers. The foliage is dark green in color. It attracts butterflies and is resistant to deer. If you like fragrance, Magnolia Grandiflora 'Little Gem' has fragrant flowers.

Little Gem Magnolia can be useful in the landscape along woodland borders and also in theme gardens.

More about Little Gem Magnolia...
Noteworthy Characteristics
Unlike it's larger cousins, which grow to 50 feet plus in height, 'Little Gem' is the dwarf in the family of Southern Magnolias, maturing to a little over 20 feet in height with a width of about 8 to 10 feet. This makes Little Gem an excellent choice for those who want the beauty of a southern magnolia but don't have limited space to work with.
Though Little Gem is a smaller dwarf, there are some pretty big differences between it and its larger cousins. When planted where happy, Little Gem grows about two to three times as fast as its larger cousins. We've seen upwards of 2 feet or more of height added in a single growing season.
Another thing that sets the Little Gem apart from its cousins is the early age in which it starts producing flowers. We've seen first year plants produce a good number of buds and blooms! The flowers are highly fragrant and are 5-6 inches in diameter when fully open. The blooming period is much longer as well. Provided there is ample moisture throughout the season, Little Gem will start flowering as early as May and continue through the first frost that comes in late fall or early winter.
Uses
Little Gem can be planted as a single specimen, as a scree, on the corner to frame taller homes and other structures, or as espalier against a tall, open wall.
Culture
Little Gem will tolerate all-day direct sun but will also appreciate a little shade or filtered sun during the hottest part of the day. It prefers moist but well-drained soils that are rich in organic matter. Consistently wet or soggy soil, or soil that stays too dry, will adversely effect growth rate.

Helpful Planting & Care Tips Provided By Our Experts...
How To Plant A Tree On A Slope, Hill Or Embankment
How To Stake A Newly Planted Tree

Works great with: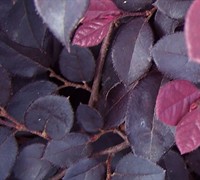 Purple Pixie Loropetalum
$48.97
$34.97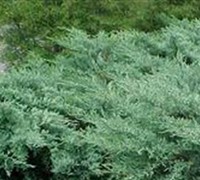 Grey Owl Juniper
$55.97
$43.97
Bordeaux Dwarf Yaupon Holly
$27.97
$19.97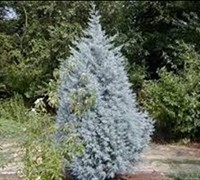 Silver Smoke Arizona Cypress
$54.99
$43.97
Customer Reviews
4.88
out of 5 stars from
8
total customer reviews
7 reviews
1 reviews
0 reviews
0 reviews
0 reviews
Most Helpful Reviews
Timely and in excellent condition
August 8th 2014
by Marco - Dumfries, Virginia
Anticipated the delivery....and unpacked the plants...they are great!
What an appealing little tree!
August 8th 2014
by Robert - Spring Valley, New York
This little tree arrived in an extremely healthy condition. I've never had a problem in this respect. Although it is young and probably won't bloom for a couple of years, the foliage is so attractive, with glossy and rich, deep green on top and a lighter, contrasting light green beneath. The new growth tips appear to be an unusual pinkish yellow which only adds to the appeal. The blooms, when they come will just be the icing on the cake. So glad I ordered this. I'm hoping that we don't have another brutal southeastern NY winter like last season. I believe this tree is hardy in zone 6, but I think it will need at least a year to really root in before it can withstand this type of harsh winter weather. I'll try spraying it with an anti-desiccant this fall, as well as deer repellent. This is one little tree I definitely want to hang onto.
Size as expected! Arrived with three buds. Bloomed beautifully. Perfect.
August 8th 2014
by Paula - South Dartmouth, Massachusetts
First time buyer from this site. Could not be happier. Tree was in great shape. Flowered right after planting. Thriving and growing.
AWESOME EXPERIENCE
June 11th 2014
by Ninlana - Waukesha, Wisconsin
Wonderful customer service, fast deliver and the tree is beautiful.
Arrived in great condition!
June 8th 2014
by Carol - Avon Lake, Ohio
Looks good outside & even has a few buds:) Let's hope it lives a long happy life in Ohio...
Little Gem
April 11th 2014
by Richard - Carl Junction, Missouri
Seems to have survived our bad winter pretty well.
Great little tree
September 30th 2012
by Rachel - Washington , DC United States
Packed well. No problems.
Little Gem Magnolia
May 31st 2011
by Jennifer -
The first magnolia received did not survive the winter. However, the response I received, polite, efficient, effective, meant that I remain a happy customer.
New Arrivals at Gardener Direct: