Product Details

More about the Weeping Yaupon Holly...
Noteworthy Characteristics
An exceptionally sturdy native, the Weeping Yaupon Holly is a beautiful tree known for it's many uses in the landscape and it's weeping branches that are covered with bright red berries during the fall and winter months. Weeping Yaupon Holly makes a very distinct, irregular, weeping form with its upright crooked trunks and slender, curved, pendulous branches clothed with small, oval, grey-green foliage. Capable of reaching 30 feet, the Weeping Yaupon Holly is most often seen 15 to 20 feet tall with a spread of only 6 to 12 feet. However, the plant lends itself well to pruning so many gardeners keep it clipped or sheared to a smaller size and in various formal shapes such as the "umbrella" form pictured right.
Uses
The Weeping Yaupon has many uses in your landscape. When left to grow naturally it can be useful in screen plantings or as a corner plant or espalier (grown against an open wall) on taller homes. When clipped into formal shapes it makes for an eyecatching specimen.
Culture
A sturdy North American native, Weeping Yaupon Holly is adaptable to a wide range of cultural conditions, from well-drained to wet, acid to alkaline, and sun to part-shade. It is very tolerant of drought and sea salt, and is one of the most durable and adaptable of the small leaved evergreen Hollies for use in southern landscapes. Light pruning may be necessary to maintain shape, but unlike the species it requires less maintenance because it does not sprout from the roots.
---

Helpful Planting & Care Tips Provided By Our Experts...
How To Plant A Tree On A Slope, Hill Or Embankment
How To Stake A Newly Planted Tree
How To Prune A Holly Shrub or Tree
---
See...

Works great with: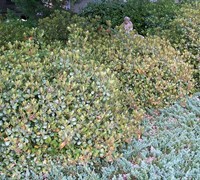 Snow White Indian Hawthorne
$25.97
$17.97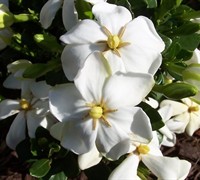 Hardy Daisy Gardenia
$24.99
$19.97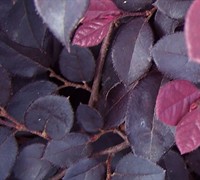 Purple Pixie Loropetalum
$48.97
$34.97
Customer Reviews
5
out of 5 stars from
1
total customer reviews
1 reviews
0 reviews
0 reviews
0 reviews
0 reviews
Most Helpful Reviews
Awesome!
April 13th 2014
by Kathy - Harrisburg, North Carolina
Exactly what I wanted!
New Arrivals at Gardener Direct: