Product Details
Gardenia Jasminoides 'Frost Proof' is a fast growing shrub that can be grown in USDA Plant Hardiness Zones 7A through 7A. It matures to an average height of 3 feet to 4 feet and an average width of 3 feet to 4 feet, depending on climate and other environmental factors. It prefers growing in a location that provides full sun and grows best when planted in sand soil that is well drained. In the spring Frostproof Gardenia produces white flowers. The foliage is dark green in color. It attracts visual attention and is resistant to deer. If you like fragrance, Gardenia Jasminoides 'Frost Proof' has fragrant flowers.

Frostproof Gardenia can be useful in the landscape in mass plantings and also in theme gardens.

More about Frost Proof Gardenia...
Noteworthy Characteristics
The Frost Proof Gardenia was the winner of the 2007 Garden Writers Best Plants Award for very good reason. Unlike some of the older, more finicky varieties, Frost Proof are unaffected by late cold snaps, and thrive on neglect. An abundance of sweetly fragrant, velvety, double white flowers are produced from spring through mid-summer on upright bushy plants that have a narrower leaf similar to that of Gardenia radicans. The flowers of Frostproof are great for cutting, lasting longer than the flowers of other gardenia varieties.
Uses
Frost Proof Gardenia a fine selection for foundation plantings or or as a fragrant hedge. Make sure to plant it near windows or outdoor living spaces where the wonderful fragrance can be enjoyed!
Culture
Plant Frost Proof Gardenia in locations that provide well-drained soils and part sun. In our gardens we plant Gardenias where they will receive morning to early afternoon sun with mid-afternoon shade or filtered sun. Late afternoon and evening sun is okay. Gardenias prefer an acid soil ranging from 4.5 to 6.0. Alkaline soil can cause chlorosis and dimished blooming. That being said, yellowing and shedding of older leaves right before or after flowering is normal. To increase soil acidity add soil sulfur, chelated iron and/or aluminum sulfate. Pruning is not required however can be done after bloom to maintain a more dense plant. Ceasing pruning two months prior to the first typical frost date in your area. Frost Proof are unaffected by late cold snaps. That being said, temperatures below 10 degrees can cause some damage.
---
Helpful Planting & Care Tips Provided By Our Experts...
How To Plant a Shrub in a Container or Pot

---
Check Out These Other Related Shrubs...

Works great with: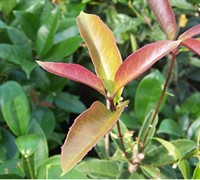 Fragrant Tea Olive
$25.97
$17.97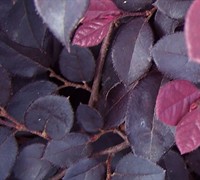 Purple Pixie Loropetalum
$48.97
$34.97
Customer Reviews
5
out of 5 stars from
25
total customer reviews
25 reviews
0 reviews
0 reviews
0 reviews
0 reviews
Most Helpful Reviews
Gardenia
June 6th 2014
by Xiuxia - Mundelein, Illinois
Very good plant and well packed. I am going to order again
Reply from Gardener Direct:
Hi Xiuxia - Thanks for your feedback and let us know how we can help you in the future.
Loved it:( BUT..
April 14th 2014
by Denise - Falmouth, Massachusetts
I loved it. It arrived in great condition, grew beautifully, and blossomed tons. BUT I think this horribly cold winter on Cape Cod killed it!!!!! I am determined to think this Winter was an aberration and am planning to buy 2 more!!!!
Beautiful!!!!
April 13th 2014
by Jill - Lockport, Illinois
Beautiful!!!!!!
Amazing Plant
April 12th 2014
by Lynda - MCconnesville, Ohio
Beautiful plant with fantastic scent and amazing blooms. Very impressive in the garden, easy to plant and is doing great in my yard.
I love the flower they smell so wonderful
April 12th 2014
by Lily - Orlando, Florida
I love it but unfortunately this is not a prefect plant for Orlando weather and I could have plant them in a better location with less sun.I'm glad I got to enjoy a season....I have three left so far trying very hard to save them...if you live in at cooler place this is a perfect plant for you.
frost proof gardenia
October 17th 2012
by Anonymous - west islip, NY United States
The gardenia arrived in perfect condition and very healthy looking. I can't wait to see it bloom in spring.
Gardenia Order
October 1st 2012
by Margaret - Broken Arrow, OK United States
Love love love these gardenias. They showed up in perfect condition, I mean perfect. Not a damaged leaf, not a brown or yellow leaf to be found ! I put them in the ground over the weekend and now cannot wait for Spring.
Frost Proof Gardenia Customer Review
April 24th 2012
by Steven - Knoxville, TN
Arrived healthy and beautiful. I would order from you again.
Awesome customer service & Prices!!!!
April 9th 2012
by Bryan - Athens, AL United States
Awesome!!!!!!!!!!!!!! And Spencer was very informative and Professional!
Beautiful
April 2nd 2012
by Janice - Parkville, MD United States
I can't wait to see them bloom! They were packaged very securely. Thank you.
frost proof gardenias
March 7th 2012
by melanie - houston, TX United States
when I received my gardenias I was so pleased with how healthy they were and how well they were packaged.
review
September 26th 2011
by Charles - Grain Valley, MO United States
I was surprised and pleased witht he quality of the plants when they arrived
Delivery
July 17th 2011
by Donald - Edgewater Park, NJ United States
Plants arrived on time and in excellent condition.
First experience with GardenerDirect
June 11th 2011
by David - Hockessin, DE United States
We placed an order with ToGoGarden.com for the Gardenia "Frost Proof" after doing some on-line research to find a good selection for our location. The plant arrived quickly, in good condition, and was somewhat larger than we expected -- especially considering that other nurseries are charging a lot more for a much smaller plant. So although this was our first experience with ToGoGarden.com, it certainly won't be our last.
Frost Proof Gardenia
May 30th 2011
by Robert - Orange, VA United States
This plant was delivered within a few days of ordering on line. The plant was in extremely good condition and veryhealthy. I wouldn't hesitate to place another order with ToGoGarden.com.
Great transaction!!!
May 24th 2011
by Zbigniew - MOUNT PENN, PA United States
The plant arrived fast, in perfect condition.It is beautiful, much better than I expected!!!Thank you! Will shop again soon.
Happy Shopper
May 15th 2011
by Wanda - Mitchellville, MD United States
My local nurseries didn't carry the Frost Proof Gardenia, so I started my search online and found ToGoGarden.com! What a blessing! The prices are very, very, very reasonable! My shopping experience was easy and my items were delivered in excellent condition. The Gardenias arrived with many buds awaiting to bloom! I'll shop for more exotic plants from this site!
frost proof gardenias
May 7th 2011
by Anonymous - new market, MD United States
Plants arrived in excellent shape * look great (full shape * good color).
Great Company
April 11th 2011
by Anonymous - Emmitsburg, MD United States
The plants were delivered very quickly and the plants were reasonably priced and very healthy.
Gardenia
March 28th 2011
by David - Mystic, CT United States
My gardenia arrived in perfect condition, well packaged and no sign of a rough journey. It is a good sized specimen costing significantly less than other nurseries offering this plant. I am delighted with my first experience and will no doubt return.
PERFECT!!!
March 28th 2011
by RR1 - Angier, NC United States
Strong healthy beautiful plant
Frost Proof Gardenia
March 24th 2011
by Ronald - Pflugerville, TX United States
I received them in good condition. Repotted them the next day. I hope they are as hardy as all the reviews I have read.Thank You
Recommendation
March 24th 2011
by Anonymous - Rockville, MD United States
Thanks so much for our frost proof gardenias. They arrived in great conditions, and I was very impressed by the quality of the plants, and the care you too with packing them. We would definitely recommend using your company to others.
Frost Proof Gardenias
March 7th 2011
by Anonymous - Anniston, AL United States
The order arrived promptly. The shrubs were in excllent condition.
Frost Proof Gardenia
March 4th 2011
by James - Arlington, TX United States
The Gardenia arrived in good shape and was a healthy looking plant.
New Arrivals at Gardener Direct: