Product Details
Camellia Sasanqua 'Stephanie Golden' is a moderate growing shrub that can be grown in USDA Plant Hardiness Zones 7A through 7A. It matures to an average height of 5 feet to 6 feet and an average width of 4 feet to 6 feet, depending on climate and other environmental factors. It prefers growing in a location that provides morning sun with afternoon shade and grows best when planted in sand soil that is well drained. In the fall Stephanie Golden Camellia Sasanqua produces pink flowers. The foliage is dark green in color. It attracts visual attention and is resistant to heat.

Stephanie Golden Camellia Sasanqua can be useful in the landscape along woodland borders and also in theme gardens.
More about Stephanie Golden Camellia...
Noteworthy Characteristics
Stephanie Golden Camellia Sasanqua is a truly stunning sasanqua variety that produces a profuse abundance of gorgeous, semi-double, hot pink blooms with bright yellow stamens. Truly outstanding cut flower. It has a dense, compact habit and handsome, glossy, dark green foliage produces an exceptional evergreen for backgrounds.
Uses
Stephanie Golden is a lower growing camellia that can be used to create colorful, evergreen hedges or small to large groups of color in landscape beds. Its smaller size lends perfectly for use in home foundation plantings. It can also be "limbed up" to form an attractive, small evergreen tree which can be used as a specimen or in small groupings in landscape beds or home foundation plantings. It is perfect for use as espalier: trained to grow flat against a open wall.
Culture
Camellias prefer a fertile, moist but well-drained, acidic soil. Constantly soggy soil is a slow killer. Your new camellia should not need regular watering after the first year unless there are extended periods of dry weather during summer. Camellias do best in partial shade or filtered sun. Avoid afternoon direct sun
Helpful Related Articles Provided By Our Experts...
How To Plant A Camellia Shrub
How To Prune A Camellia Plant
How To Fertilize A Camellia Plant
More Details...
USDA Zones: 7A-9B

Species: Sasanqua
Bloom Color: Hot Pink
Bloom Size: 2.5 to 3 inches
Bloom Form: Semi-Double
Bloom Season: Fall to Mid Winter
Growth Habit: Upright, Dense, Compact
Maintainable Height: 3-5 feet
Maintainable Width: 3-4 feet
Light Preferences: Filtered shade to light sun
Plant Uses: Hedge, Landscape Beds, Backgrounds, Flowering Shrub Borders, Small Groupings, Large Groupings, Specimen, Foundation Plant, Large Containers

Works great with: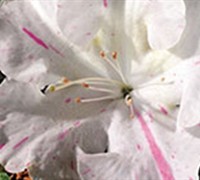 Autumn Starlite Encore Azalea
$31.92
$29.97
Bordeaux Dwarf Yaupon Holly
$27.97
$19.97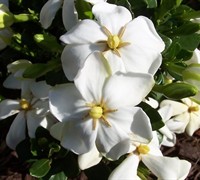 Hardy Daisy Gardenia
$24.99
$19.97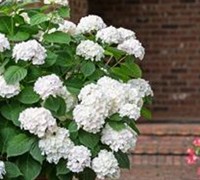 Blush Pink Nandina
$29.97
$20.97
Variegated Liriope
$26.97
$18.97
Customer Reviews
5
out of 5 stars from
1
total customer reviews
1 reviews
0 reviews
0 reviews
0 reviews
0 reviews
Most Helpful Reviews
Very professional people
June 18th 2014
by Raul - Augusta, Georgia
Very good plant and very well packaged; plants arrived in very good shape.
Reply from Gardener Direct:
Hi Raul - Thanks for taking the time to provide a review of your experience with Gardener Direct and we are happy to know that your Camellia arrived safely and that you are satistfied with the quality. Let us know if you ever have any questions or need any help with anything else.
New Arrivals at Gardener Direct: