Product Details

---
More about Autumn Starlite Encore Azalea...
Noteworthy Characteristics
The flowers of Autumn Starlight are a clear white with dark pink flecks and an occasional pink stripe. The large blooms are in single form, measure up to 3 inches across, and contrast nicely with the light green, evergreen foliage. USDA Zones 7a-9a.
Uses
With a height of 3.5 feet and spread of 4 feet, Autumn Starlite is useful in foundation plantings, in small or large groupings in landscape beds, as an informal colorful hedge, or singularly in containers.
Culture & Care
Encore Azaleas prefer a an acid soil that contains plenty of organic matter and is well-drained. Encores will tolerate all-day full sun however will also tolerate some shade. Too much shade and flowering will be diminished. 5 hours or more of direct sun per day is recommended. A light pruning and feeding after the first bloom phase can help stimulate new growth and encourage heavier bud development.
---
---
With Flowering Shrubs You Can Have Year Round Color!
---

Works great with: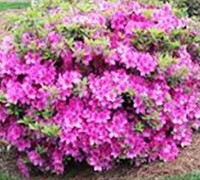 Autumn Amethyst Encore Azalea
$31.92
$29.97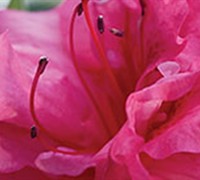 Autumn Rouge Encore Azalea
$31.99
$29.97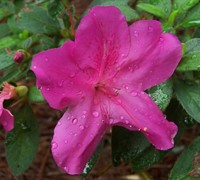 Autumn Royalty Encore Azalea
$31.92
$29.97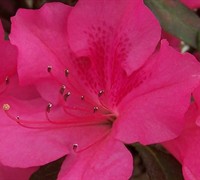 Autumn Sangria Encore Azalea
$46.97
$34.97
New Arrivals at Gardener Direct: