Product Details

More about Dynamite Crape Myrtle...
Noteworthy Characteristics
Finally a crape myrtle that produces true red flowers that will pack a punch in your landscape! The Dynamite Crape Myrtle produces an abundance of large, true red flower clusters for up to 100 days during summer in your landscape. It has an upright habit growing from 12 to 20 feet tall depending on pruning, and a broad, rounded canopy from 8 to 16 feet wide. The dark green leaves turn to orange and red in fall and contrast nicely with the exfoliating, grey-brown bark.
Uses
Dynamite is a tall crape myrtle selection best for planting in small groupings or as a single specimen, as a colorful screen or hedge, on the corners to frame in homes and other structures, or planted on both sides of an entryway.
Helpful Planting & Care Tips Provided By Our Experts...
How To Plant A Crape Myrtle Tree
How To Prune A Crape Myrtle Tree
How To Plant A Tree On A Slope, Hill Or Embankment
How To Fertilize A Crape Myrtle Tree
How To Stake A Newly Planted Tree
See...

Works great with: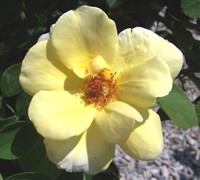 Sunny Knock Out Yellow Rose
$34.97
$24.97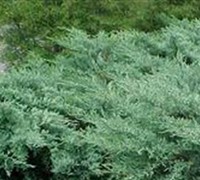 Grey Owl Juniper
$55.97
$43.97
Bar Harbor Juniper
$24.99
$19.97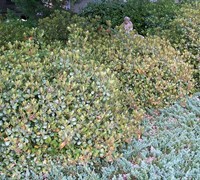 Snow White Indian Hawthorne
$25.97
$17.97
Customer Reviews
5
out of 5 stars from
8
total customer reviews
8 reviews
0 reviews
0 reviews
0 reviews
0 reviews
Most Helpful Reviews
Dynamite Crape Myrtle - Lagerstroemia indica 'Dynamite' Customer Review
May 17th 2016
by Dave - Wilmington, DE
great trees. the flowers are very nice and it looks great in the yard. will order again from togogarden.com
Dynamite Crape Myrtle
May 3rd 2015
by Keith - Dallas, TX
I just want to thank ToGoGarden.com for such great service. I purchased this tree for a old friend's birthday and they were very happy. Says it was their favorite gift. Thanks for the fast shipping and great quality!
Dynamite Crape Myrtle
April 11th 2014
by Jen - Jacksonville, FL
Very happy with my Crape Myrtle! It arrived at my door in great shape! Very healthy! Great job!
Dynamite Crape Myrtle
September 20th 2013
by Paige - Columbia, SC
Trees arrived just as pictured and described. Got here fast and healthy! Very pleased!
Crape Myrtle
March 26th 2013
by Alex - Birmingham, AL
Crape Myrtles are doing good. I planted them in last fall and they are growing nicely! Looking forward to them blooming.
Great quality!
March 9th 2013
by Janice - Alpharetta, GA
Love Dynamite Red Crape Myrtle ! It arrived fast and was such a great price! It is planted now and doing well. I am looking forward to watching it grow for years to come! Thank you togogarden.com for such a healthy, beautiful tree!!
Happy!!
March 7th 2013
by Bev - Baltimore, MD
Couldn't be happier with my Crape Myrtle! Purchased it last year and it is thriving! Flowers are beautiful and plenty! Did great during the winter too. Very impressed!!!
Dynamite Crape Myrtle - Lagerstroemia indica 'Dynamite' Customer Review
July 9th 2012
by Mitch - Scranton, PA
Great company! Tree arrived in great condition and are a good size. Very impressed with how healthy it was. Thank you for fast shipping of my new trees!
New Arrivals at Gardener Direct: