Product Details
Raphiolepis Indica 'Eleanor Tabor' is a moderate growing shrub that can be grown in USDA Plant Hardiness Zones 7A through 7A. It matures to an average height of 3 feet to 4 feet and an average width of 4 feet to 6 feet, depending on climate and other environmental factors. It prefers growing in a location that provides full sun and grows best when planted in sand soil that is well drained. In the spring Eleanor Tabor Indian Hawthorne produces pink flowers. The foliage is dark green in color. It attracts songbirds / birds and is resistant to drought.

Eleanor Tabor Indian Hawthorne can be useful in the landscape in mass plantings and also in rock or xeriscape gardens.

More about Eleanor Tabor Indian Hawthorne...
Noteworthy Characteristics
Eleanor Tabor Indian Hawthorne is an exceptionally low-maintenance, drought and heat tolerant evergreen shrub that produces an abundance of pink flowers in spring, making it a great alternative to Azaleas where there is too much sun. No pruning is necessary as this shrub will maintain its dense, mounded form all on its own.
Uses
Eleanor Tabor Indian Hawthorne grows 4 feet tall with a 4 to 6 foot spread making it an excellent selection for foundation plantings, in shrub borders, on slopes for erosion control, or as a natural or formal hedge.
Culture
Eleanor Tabor Indian Hawthorne is easy to grow and low maintance. Plant it in locations that provide well-drained soils and full sun to part sun. Though not picky about soil type, well drained and acidic soil is essential. Pruning is minimal unless you want to shear it into a more formal shape. Ceasing pruning two months prior to the first typical frost date in your area.
---

Helpful Planting & Care Tips Provided By Our Experts...
---
Put Abundant Color in Your Landscape Year Round With...

Works great with: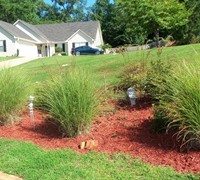 Maiden Grass - Miscanthus sinensis 'Gracillimus'
$27.97
$19.97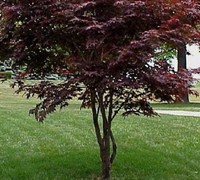 Hefner's Red Japanese Maple
$113.97
$89.97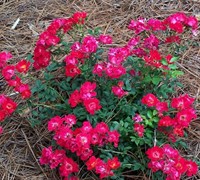 Red Drift Rose
$26.97
$23.97
Bar Harbor Juniper
$24.99
$19.97
Customer Reviews
5
out of 5 stars from
1
total customer reviews
1 reviews
0 reviews
0 reviews
0 reviews
0 reviews
Most Helpful Reviews
Beautiful Plants
June 12th 2011
by dnjclarkster - FL, United States
These plants came through in perfect condition. They were healthy and solid. The size was as indicated.The seller packed them well and they arrived in a timely fashion.
New Arrivals at Gardener Direct: