Product Details

More about the Soft Touch Holly...
Noteworthy Characteristics
Soft Touch Holly, a member of the Japanese Holly family (Ilex crenata), is a low growing, mounding evergreen shrub with small, rounded, boxwood-like, soft-textured, dark green leaves.
Uses
It's naturally dense and mounding habit to about 2-3 feet in height with a spread of 3-4 feet, and the fact that it responds very well to shearing, makes the Soft touch Holly one of the best evergreen shrubs for use in foundation plantings. The shrub can be kept to about half its mature size with regular pruning or shearing. It can also be useful as an underplanting for mid-size trees such as Crape Myrtle and Japanese Maples, or as a low-growing natural to formal hedge.
Culture & Care Tips
The Soft Touch Holly is easy to grow in locations that provide well-drained acidic soil and full sun to light shade. Avoid planting in soils that remain consistently soggy as this will cause problems with the roots. It is drought tolerant when established only requiring supplemental irrigation during prolonged periods of drought during summer.
---
Helpful Planting & Care Tips Provided By Our Experts...
How To Prune Holly Bush Or Tree
---
Put Abundant Color in Your Landscape Year Round With...
Works great with:
Carissa Holly - Ilex cornuta 'Carissa'
(8)
$26.99
$18.97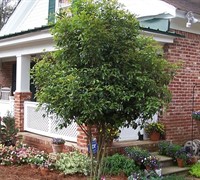 Fragrant Tea Olive - Osmanthus fragrans
(7)
$24.99
$17.97
Bloodgood Japanese Maple
$49.99
$19.97
Obsession Nandina
$32.99
$25.97
Blue Rug Juniper
(1)
$14.99
$10.97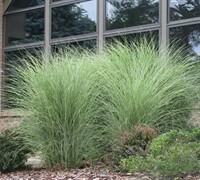 Maiden Grass - Miscanthus sinensis 'Gracillimus'
$27.99
$19.97
Customer Reviews
(6)
5
out of 5 stars from
6
total reviews
6 reviews
0 reviews
0 reviews
0 reviews
0 reviews
Most Helpful Reviews
Love them
April 25th 2014
by Ann - Houston, Texas
This was my second order of these plants. They make a perfect border hedge.
PERFECT
April 25th 2014
by Ann - Kingwood, Texas
The plants arrived in perfect condition, and are thriving. Couldn't be happier.
Great little plants
April 16th 2014
by Tara - Bloomsbury, New Jersey
I ordered and received three of these late last summer. They came fast, packaged with tlc and had a healthy appearance. In the ground they went. I live in NJ and we had one of the worst winters this past season - I could barely see them for most of it. My understanding is that the deer were worse than ever this year, eating things they normally wouldn't because of the lack of food in our region. Unfortunately for me, my soft touch holly got a bit of a nibble, but they are recovering beautifully. It is April, the sun is shining (mostly) and I can see them filling out a bit. Sturdy plants, a beautiful green, highly recommend!
Soft Touch Holly
October 28th 2012
by Anonymous - Chambersburg, PA United States
everything was received in great condition and already has new growth
holly order
May 7th 2012
by daniel - Plymouth, MA United States
This was my first time ordering from Gardener Direct. Great product , fast shipping. I would certainly recommend to a friend, and will order again.
Thanks
May 22nd 2011
by Roger - Charlotte, NC United States
The one gallon soft touch holly plants were in excellent shape and were packaged perfectly.
New Arrivals at Gardener Direct: