Product Details
---
More about Rose Creek Abelia...
Noteworthy Characteristics
Growing 2 to 3 feet in height with a 3 to 4 foot spread, 'Rose Creek' has proven itself to be the most compact and dense form of abelia we have growing in our gardens. Clusters of pretty, white, tubular flowers the butterflies love are produced at the ends of the branches from early summer into fall, when the flowers take on a rose-copper color. The shrub's stems are deep red. Evergreen leaves are shiny and become purple in cold weather, providing added winter interest in the landscape. Has demonstrated exceptional resistance to drought, insects, disease and deer.
Uses
It's dense, mounding habit make Rose Creek Abelia a good selection for foundation plantings, around decks and patios, in small to large groupings on slopes or in landscape beds and borders, or as a low natural or formal hedge.
Culture
Plant Rose Creek Abelia in locations that provide well-drained soils and full sun. Abelias do not like constantly soggy soil. A shearing in late winter produces a denser plant. Cease pruning two months prior to the first typical frost date in your area.
One of the most attractive and tough plants in our gardens!
---
Helpful Planting & Care Tips Provided By Our Experts...
---
Put Abundant Color in Your Landscape Year Round With...
---
Works great with: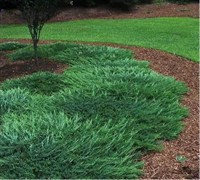 Bar Harbor Juniper
$15.99
$12.97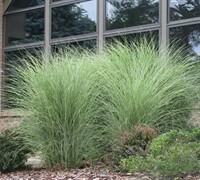 Maiden Grass - Miscanthus sinensis 'Gracillimus'
$23.99
$17.97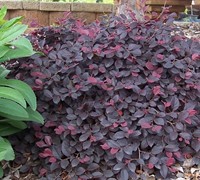 Purple Pixie Loropetalum
(23)
$24.99
$19.97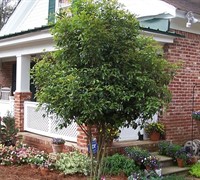 Fragrant Tea Olive - Osmanthus fragrans
(4)
$29.99
$17.97
Variegated Pittosporum - Pittosporum tobira 'Variegata'
(2)
$24.99
$18.97
Bloodgood Japanese Maple
$49.99
$19.97
Oakland Holly - Ilex 'Oakland - Magland'
$55.99
$49.97
White Pampas Grass - Cortaderia selloana
$23.99
$17.97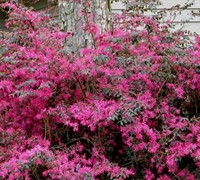 Plum Delight Loropetalum
$24.99
$17.97
Customer Reviews
(3)
5
out of 5 stars from
3
total reviews
3 reviews
0 reviews
0 reviews
0 reviews
0 reviews
Most Helpful Reviews
Beautiful plant; fast delivery
October 8th 2012
by Anonymous - Catonsville, MD United States
I was impressed by the high quality, low price and speedy delivery.
Rose Creek Dwarf Abelia - Abelia grandiflora 'Rose Creek' Customer Review
February 9th 2012
by Ethel Pruden - Townsend, GA
My abelia plant arrived with no diseases or wilting. It had alot of new growth and was ready for planting.
Rose Creek Dwarf Abelia - Abelia grandiflora 'Rose Creek' Customer Review
April 26th 2011
by Katherine Noblet - Johnson City , TN
bushes arrived fast & were well packed. Thanks.
New Arrivals at Gardener Direct: