Product Details
---
More about Big Twister Corckscrew Rush
Big Twister is a unique Juncus grass that sports spiraling, dark green and glossy foliage, resembling giant corkscrews twisting and turning creating a dramatic effect in the garden or in the garden pond. 'Big Twister' is more upright than 'Spiralis', forming 18 inch tall clumps with an equal spread.
Big Twister Juncus grass is easy to grow and maintain in very moist to wet conditions in full sun to part shade. It is an eyecatching accent in the garden pond, container water gardens, or in bog gardens.
If necessary, the foliage can be refreshed yearly by cutting back the old stems in late winter. After doing so, bright, new greenery will emerge in spring. This duplicates what happens naturally in its northern most range, where the frost kills its greenery back to ground level.
Helpful Related Articles From Our Experts
How To Plant Aquatic And Bog Plants
How To Fertilize Submerged Aquatic And Bog Plants
Getting Started Building A Garden Pond
How To Build A Waterfall For Your Garden Pond
How To Create A Container Water Garden
---
Works great with:
Mazus reptans - Purple Mazus
$74.99
$59.97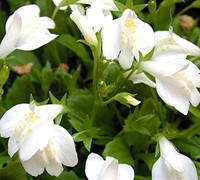 Mazus reptans 'Albus' - White Mazus
$74.99
$59.97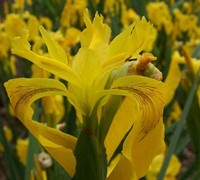 Iris pseudacorus - Yellow Flag Iris
$19.99
$12.97
New Arrivals at Gardener Direct: