Product Details
---
More about the Blue Pacific Juniper...
Blue Pacific Juniper is a dense, fur-like, carpet-forming evergreen ground cover excellent for use as a ground cover and erosion controller on steep slopes and embankments. The handsome, blue-green foliage spreads up to 12 feet wide, however, a 3 to 5 foot spacing is recommended when using as a groundcover. Also useful to cascade over walls and container/planter edges, or to underplant small trees such as Japanese maples or crape myrtles. Prefers growing in full sun and well-drained soil.
Helpul Related Articles Provided by Our Experts...
How Many Groundcover Plants Does It Take To Fill A Space Or Area?
How To Measure For Total Square Feet Of A Planting Space Or Area
How To Space And Lay Out Groundcover Plants In A Planting Area
How To Plant Groundcover Plants
How To Care For Newly Planted Groundcover Plants
---
Find Just the Right Groundcover for Just the Right Spot
Works great with: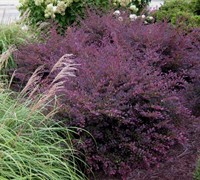 Purple Diamond® Loropetalum
(6)
$32.99
$23.97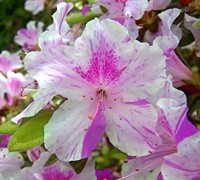 Autumn Twist™ Encore® Azalea
(8)
$31.92
$19.97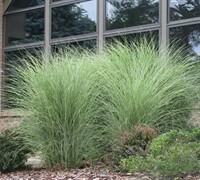 Maiden Grass - Miscanthus sinensis 'Gracillimus'
$27.99
$19.97
Customer Reviews
(3)
5
out of 5 stars from
3
total reviews
3 reviews
0 reviews
0 reviews
0 reviews
0 reviews
Most Helpful Reviews
What a great company!
December 14th 2014
by Paulette - New Canton, Virginia
I ordered several Blue Pacific Juniper plants from Gardener Direct. I have ordered plants from other companies in the past but I have to say, the way these were shipped and the condition of the plants were awesome. I got beautiful, healthy plants that came in no time at all. They are in the ground and I am hoping this spring they will start to spread. I will definitely order from Gardener Direct again.
Reply from Gardener Direct:
Hi Paulette - Thanks so much for taking the time to provide us and visitors to Gardener Direct with your review. We are very happy to hear that you were pleased with the quality of the plants. Blue Pacific is one tough juniper and performs great in well-drained soils. We've used it extensively over the years in landscape design plans, primarily as a gropundcover and erosion control on slopes and embankments or as a border or groundcover in sunny to mostly sunny landscape beds. Let us know if you ever have any questions or need assistance with anything in the future. We're at your service!
Very pleased with order
May 1st 2014
by Susan - Chesterfield, Missouri
Plants were well packed and ready to plant. Doing well in the ground.
Blue Pacific Juniper
April 3rd 2012
by Anonymous - Woodstock, VA United States
Plants arrived on time and look great.
New Arrivals at Gardener Direct: