Product Details

More about the Confederate Jasmine Vine...
The Confederate Jasmine Vine produces an abundance of highly fragrant white, star-shaped flowers fro spring through early summer. It is a fast-growing, twining, evergreen vine that will grow or climb up to 15 feet in a relatively short period of time.
Confederate Jasmine is not too picky about soil. It will tolerate somewhat damp soils but is also exceptionally drought tolerant. It prefers growing in sun but will appreciate some afternoon shade in the South.
Plant Confederate Jasmine along the top of fences, on a trellis, on a mailbox, over an arbor or any other structure that might benefit from or support the flowering vine. Especially nice near windows or outdoor sitting and living areas where the fragrance can be enjoyed from close up.
---
Works great with:
Hardy Daisy Gardenia - Gardenia jasminoides 'Daisy'
(5)
$29.99
$21.97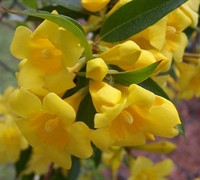 Carolina Yellow Jasmine Vine - Gelsemium sempervirens
(3)
$29.99
$21.97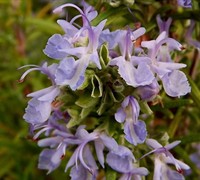 Arp Rosemary - Rosmarinus
$19.99
$15.97
Customer Reviews
(11)
4.82
out of 5 stars from
11
total reviews
9 reviews
2 reviews
0 reviews
0 reviews
0 reviews
Most Helpful Reviews
Flowers fill the room with a beautiful scent!
January 23rd 2017
by Patricia - Milford, Connecticut
So glad I purchased this plant which has been flowering in CT all winter!
Great Risilient Vine
June 5th 2014
by John - Naples, Florida
I have four of these. One arrived crushed in the box by FedEx but it grew and looks just as nice as the other three.
Reply from Gardener Direct:
Hi John - Not so happy to hear about the crushed box, but very happy to hear the vines were in good shape and are now growing well! It's a rare occurence the carrier crushes a box, but we'll send a report to FedEx just to let them know. Let us know if there's ever anything else you need or if you have any questions or suggestions. We're at your service.
Excellent quality and service
April 15th 2014
by Dana - Troutman, North Carolina
excellent!
Fast-growing, Fragrant Screen
April 14th 2014
by Gwen - Margate City, New Jersey
I bought this to run up a trellis to block a neighbor's view into my kitchen. It's great! Stayed in leaf until recently (April); I can live with that.
Exceeded our expectations
April 23rd 2013
by Karen - Knoxville, TN
We received the confederate jasmine plants and they are beautiful! We were very pleasantly surprised at the size and how full and healthy they all were. Needless to say they exceeded what we were expecting from mail order and we thank you for the quality of your company's plants. The way they were packed was also remarkable to us, and we appreciate the extra care. Also, thanks again for delaying the shipment till weather here was more accommodating. Karen Briggs Mountain View Farms Pottery
Jasmine Vine
May 29th 2012
by AF - Ft Lauderdale, FL United States
Easy to use website and order processing Item arrived in great condition is planted and doing well Would recommend this site for future purchase
Confederate Jasmine
May 14th 2012
by Beth - Verona, VA United States
The Confederate Jasmine I ordered arrived via FedEx in beautiful condition. The plant was in a one gallon pot, the soil nice and moist with damp paper packed around base of main stem to keep roots secure in pot. The foliage was pretty, fresh and green (even had a couple of flower buds). Could not be more pleased with the condition of the plant having traveled from GA to VA looking like it was just purchased from a local garden center!
Confederate Jasmine' 3-gallon
September 25th 2011
by Anonymous - Fredercksburg, VA United States
Received beautiful 3 -gallon Confederate Jasmine in excellent condition. The plentiful leaves are lush and green. It is ready for immediate planting.
Confederate Jasmine
June 7th 2011
by James - Great Falls, VA United States
the packaging was great, the plant came through in good shape, it is still blooming, smells beautiful, thanks
Confederate Jasmine
April 18th 2014
by Danita - Austin, Arkansas
I received my jasmine quickly and it looked great!
Good not Great
April 17th 2014
by Camille - Sequim, Washington
Thought it would be a bit larger. So far no growth. Maybe this spring and summer.
New Arrivals at Gardener Direct: