Product Details

More about Endless Summer Hydrangea...
Noteworthy Characteristics
Endless Summer provides beautiful, 8-inch diameter, blue flowers all summer long and deep into fall. It is equally hardy as it is beautiful. We have yet to find a mophead hydrangea that stands up to the heat as well as the Endless Summer. The magnificent flowers, held on sturdy upright stems, grow up to 8 inches in diameter. Flower color is up to you. If you want blue flowers provide an acidic soil. If you want pink flowers provide an alkaline soil.
Uses
Use Endless Summer Hydrangea in the landscape as a single specimen, in small groupings, in flowering shrub borders, as a colorful natural hedge, as an accent in home foundation plantings, in containers, or in shady p[erennial or cottage gardens.
Culture & Care Tips
Unlike other mophead hydrangea, you can prune the Endless Summer hydrangeas at any time of year, though we recommend a late winter pruning and a deadheading (removal of faded flowers) after its first flush of blooms have faded. Though it will tolerate quite a bit of sun, we've found that Endless Summer Hydrangea performs best when provided shade during the hottest part of the afternoon, particularly in the hotter climate in the South. We recommend at least 5 to 6 hours of sun or all-day filtered sun for best flower production.
---
Helpful Planting & Care Tips Provided By Our Experts...
How To Plant a Shrub in a Container or Pot
How To Fertilize And Water Hydrangeas
Works great with: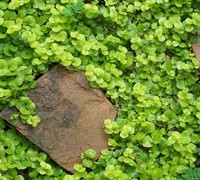 Lysimachia nummularia 'Aurea' - Golden Creeping Jenny
$29.99
$24.97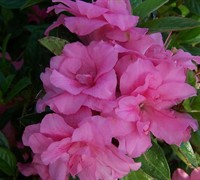 Autumn Carnation™ Encore® Azalea
(6)
$31.99
$29.97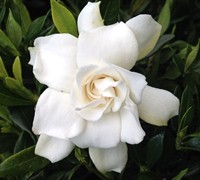 Creeping Dwarf Gardenia - Gardenia jasminoides 'Radicans'
(5)
$24.99
$19.97
Halcyon Blue Hosta Lily
(1)
$23.99
$18.97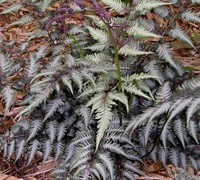 Pictum Japanese Painted Fern
$16.99
$10.97
Customer Reviews
5
out of 5 stars from
2
total reviews
2 reviews
0 reviews
0 reviews
0 reviews
0 reviews
Most Helpful Reviews
Judy Hock
June 5th 2014
by Judy - Yukon, Oklahoma
Arrived in great shape. Better quality than those grown locally. Just hope they learn to "survive" Oklahoma summers and winters.
Reply from Gardener Direct:
Hi Judy - Thanks so much for your feedback and we are happy to hear the plants arrived safely and that you were happy with them! The Endless Summer Hydrangea should have no problem with the cold temps in Oklahoma. Here in mid Georgia we plant them in locations that provide some shade or filtered light during the hottest part of summer days. Otherwsie, in full sun the foliage will wilt during the day. We prune the ones in our gardens every other year by cutting back the oldest (darker canes) all the way to the ground. Spent flower clusters can be deadheaded as well.
Fast Service
May 7th 2012
by Sandra - Telford , PA United States
My plants came very fast and in excellent shape.
New Arrivals at Gardener Direct: