Product Details
More about Bordeaux Dwarf Yaupon Holly...
Noteworthy Characteristics
Bordeaux is unique among yaupon hollies in that it produces colorful deep burgundy new growth throughout the warm season, which then matures to grey-green. It is an exceptionally tough evergreen shrub, being drought and heat tolerant but, as with all yaupon holly, it will tolerate damp soils better than many other species of holly.
Uses
It's naturally dense and mounding habit to about 4 feet in height with an equal spread, and the fact that it responds very well to shearing, makes the Bordeaux Yaupon one of the best evergreen shrubs for use in foundation plantings. The shrub can be kept to about half its mature size with regular pruning or shearing. It can also be useful as an underplanting for mid-size trees such as Crape Myrtle and Japanese Maples, or as a low-growing natural to formal hedge.
Culture & Care Tips
---
Helpful Planting & Care Tips Provided By Our Experts...
How To Plant a Shrub in a Container or Pot
How To Prune Holly Bush Or Tree
---
Put Abundant Color in Your Landscape Year Round With...
Works great with: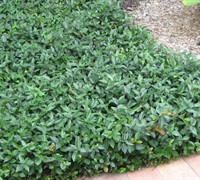 Asiatic Jasmine - Trachelospermum asiaticum
(4)
$24.99
$19.97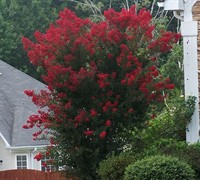 Dynamite Crape Myrtle - Lagerstroemia indica 'Dynamite'
(7)
$34.99
$24.97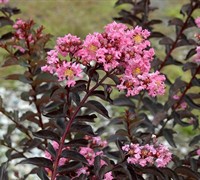 Delta Jazz® Crape Myrtle
$29.99
$23.97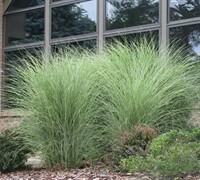 Maiden Grass - Miscanthus sinensis 'Gracillimus'
$27.99
$19.97
Carissa Holly - Ilex cornuta 'Carissa'
(8)
$26.99
$19.97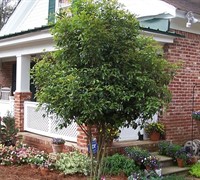 Sweet Tea Olive - Osmanthus fragrans
(13)
$29.99
$22.97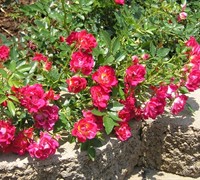 Red Drift Rose
$29.99
$23.97
Customer Reviews
(2)
4.5
out of 5 stars from
2
total reviews
1 reviews
1 reviews
0 reviews
0 reviews
0 reviews
Most Helpful Reviews
Nice Produt, Nice Price
June 16th 2012
by Kirsten - Seville, OH United States
Plants arrived quickly, and in good condition. I planted them two days ago, and they seem to be doing well so far.
Bordeaux holly
May 29th 2012
by Lois - Wichita Falls, TX United States
I thought the items a bit pricey and they were not as large as I had hoped when they arrived, but the fact that I could not obtain them locally was the deciding factor in making the purchase. I hope they are hardy and grow as well in the raised bed where they are located as the Bordeaux holly that I have elsewhere in my yard. Thanks for timely shipment.
New Arrivals at Gardener Direct: