Product Details

More about the Dwarf Burfordi Holly...
Noteworthy Characteristics
Just like it's parent, the Dwarf Burfordi Holly produces lustrous dark green foliage and tons of red berries in winter. But there's a big difference in size. While the Burfordi Holly can grow upwards of 20 feet in height, it's cousin the Dwarf Burfordi grows only 5 to 6 feet in height with an equal spread.
Uses
The Dwarf Burfordi Holly is useful in home foundation plantings, in the landscape as a mid-sized, natural or formal hedge, or as a very hansome small tree.
Culture & Care Tips
The Dwarf Burfordi Holly is exceptionally easy to grow evergreen shrub when planted in locations that provide well-drained soil and full to mostly sun. When left to grow naturally it will require little if any pruning, however can be pruned to form semi-formal to formal hedges or a can be "limbed up' to form a small, handsome tree. Keep in mind that when this shrub is pruned after it flowers in spring that berry production will be diminished.
---
Helpful Planting & Care Tips Provided By Our Experts...
How To Prune Holly Bush Or Tree
---
Put Abundant Color in Your Landscape Year Round With...
Works great with: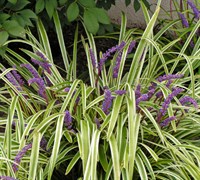 Liriope muscari 'Variegata' - Variegated Liriope
(3)
$24.99
$19.97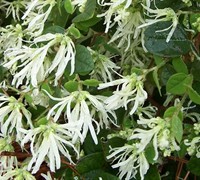 Emerald Snow® Loropetalum
(8)
$29.99
$19.97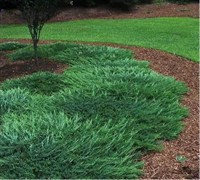 Bar Harbor Juniper
(2)
$26.99
$19.97
White Pampas Grass - Cortaderia selloana
$29.99
$19.97
Customer Reviews
(3)
4.33
out of 5 stars from
3
total reviews
1 reviews
2 reviews
0 reviews
0 reviews
0 reviews
Most Helpful Reviews
Amazing Service
October 22nd 2012
by Robin - Chattanooga, TN United States
I ordered my hollies on Sunday and they were at my home on Wednesday. They were beautiful, healthy plants that had no indication they had ever been shipped in a box. I will always check with Gardener Direct first when ordering plants online. I was impressed.
Very, very root bound
April 15th 2015
by Jack - Albuquerque, New Mexico
These plants should have been re-potted. Roots the diameter of a pencil circling the root ball. I hope they survive.
Dwarf Burford Holly
June 21st 2014
by Alan - Santa Fe, New Mexico
The plants themselves look great. They were however very root bound.
Reply from Gardener Direct:
Hi Alan - Thanks so much for taking the time to provide us with your feedback. As with azaleas, junipers and certain other types of plants holly plants can become root bound rather quickly in containers. Typically, root bound holly will do fine if some of the feeder roots on the surface of the root ball are loosened a little before planting. To loosen the roots it helps to plunge the root ball in a bucket of water. Let us know if you have any problems with these plants not performing well or if there's ever anything else we can help you with. We're at your service.
New Arrivals at Gardener Direct: