Product Details
More about Sweet Shrub...
Noteworthy Characteristics
Hence it's name, Sweet Shrub is one of the most commonly known plants for it's wonderfully fragrant flowers. With a combined fragrance of strawberry, cantaloupe, spiced apple, and burgundy wine it's sure to please the soul. The distinctive maroon-red flowers, about 2" across, first appear in mid-spring and continue through May.
Uses
Sweet Shrub is ideal for planting close to the house near a window where the fragrance may drift indoors. Plant additional plants by a favorite path or sitting area. Sweet shrub is the perfect addition to any native or woodland garden. For the gardener that loves fragrance, flowers, and low maintenance Sweet Shrub is a must have.
Culture
Sweet Shrub performs best in the morning sun or filtered sun garden and is very drouhgt, disease, fungus, and insect tolerant.
---
Helpful planting and care provided by our experts...
---
You Can Have Abundant Color in Your Landscape Year Round...
---
Works great with:
Soft Caress Mahonia
(3)
$29.99
$19.97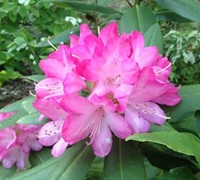 Southgate® Radiance™ Rhododendron
(1)
$36.99
$22.97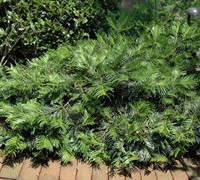 Creeping Plum Yew - Cephalotaxus harringtonia 'Prostrata'
(3)
$29.99
$24.97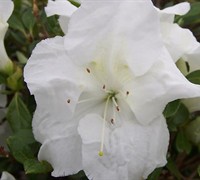 Autumn Angel™ Encore® Azalea
(9)
$29.99
$24.97
New Arrivals at Gardener Direct: