Product Details
---
More About Victor Red Crape Myrtle...
Noteworthy Characteristics
Victor Red is a dwarf variety that grows about 4 feet tall and wide, which makes it a great choice for smaller garden spaces. During summer the upright rounded shrub is covered in deep red flower clusters. The foliage turns to a vibrant orange-red in fall. After the leaves have fallen in fall the exfoliating bark privides interest throughout the winter months.
Uses
Love crape myrtles but don't have room for the larger growing varieties? Victor Red is a dwarf that fits perfectly in smaller gardens and spaces. Even nice for containers. It can be useful as a specimen, in small groupins or as a colorful hedge.
---
Helpful Planting & Care Tips Provided By Our Experts...
How To Prune A Dwarf Crape Myrtle
---
See...
---
Works great with: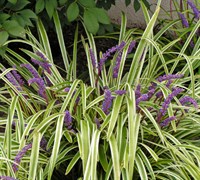 Liriope muscari 'Variegata' - Variegated Liriope
$12.99
$8.97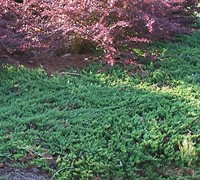 Blue Rug Juniper
$15.99
$11.97
Customer Reviews
5
out of 5 stars from
1
total reviews
1 reviews
0 reviews
0 reviews
0 reviews
0 reviews
Most Helpful Reviews
Beautiful Crape Myrtle!
April 22nd 2011
by Linda Phillips - IL
Very good service and friendly staff! Loved my Crape Myrtle!
New Arrivals at Gardener Direct: