Product Details
More about Mountain Snow Pieris...
Noteworthy Characteristics
Finally, a more heat-tolerant and less-finicky Pieris japonica! If you've tried growing Pieris in your landscape or gardens in the past without much luck, Mountain Snow™, hailing from the Southern Living Plant Collection, is here to change that!
More heat tolerant than standard Pieris japonica, Mountain Snow™ offers interest in the garden with both foliage and showy blooms. Right now, the plants we have in stock at the nursery are either covered in their beautiful, cascading tassels of white, bell-shaped flowers, or are already sending forth their stunning, orange new leaves, which eventually age to a handsome dark green. During summer, attractive, pendulous flower buds appear that will persist through winter before opening in early next spring.
Uses
Single specimen, groupings, flowering shrub borders, shrub borders, natural hedge, home foundation plantings, shade gardens, woodland gardens, Japanese gardens, cottage gardens,
Culture & Care Tips
Part shade or all day dappled sunlight is best. Morning sun with some afternoon shade is perfect. Not too picky about soil provided it is well-drained, however, similar to Azaleas, it prefers a fertile, acidic soil that is rich in organic matter. SEE: How To Test For Soil Drainage
---
Helpful Planting & Care Tips Provided By Our Experts...
---
Put Abundant Color in Your Landscape Year Round With...
Works great with:
Halcyon Blue Hosta Lily
(1)
$23.99
$18.97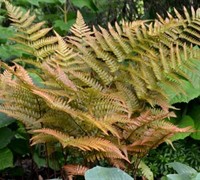 Autumn Fern - Dryopteris erythrosora
$18.99
$12.97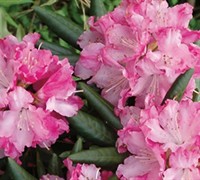 SouthgateĀ® Brandiā"¢ Rhododendron
$37.99
$29.97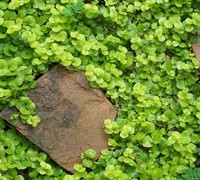 Lysimachia nummularia 'Aurea' - Golden Creeping Jenny
(2)
$74.99
$59.97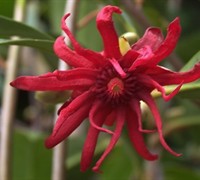 Florida Anise - Illicium floridanum
(1)
$29.99
$21.97
New Arrivals at Gardener Direct: