Product Details

More about the ScentAmazing Gardenia...
Noteworthy Characteristics
ScentAmazing Gardenia creates a huge show with its intensely fragrant white blooms in spring that repeat through summer. It's compact size to 3-4 feet in height with an equal spread fits in almost any garden. In fall, colorful red, yellow and orange seed pods are an extra-added bonus on this variety. Very cold hardy to USDA Zone 6B!
Uses
It's dense, mounding habit makes ScentAmazing Gardenia a good selection for foundation plantings, around decks and patios or in landscape beds and borders. Make sure to plant it near windows or outdoor living spaces where the wonderful fragrance can be enjoyed!
Culture
Plant ScentAmazing Gardenia in locations that provide well-drained soils and part sun. In our gardens we plant Gardenias where they will receive morning to early afternoon sun with mid-afternoon shade or filtered sun. Late afternoon and evening sun is okay. Gardenias prefer an acid soil ranging from 4.5 to 6.0. Alkaline soil can cause chlorosis and dimished blooming. That being said, yellowing and shedding of older leaves right before or after flowering is normal. To increase soil acidity add soil sulfur, chelated iron and/or aluminum sulfate. Pruning is not required however can be done after bloom to maintain a more dense plant. Ceasing pruning two months prior to the first typical frost date in your area.
---
Helpful Planting & Care Tips Provided By Our Experts...
How To Plant a Shrub in a Container or Pot
---
Check Out These Other Related Shrubs...
Works great with: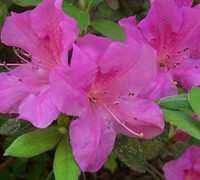 Autumn Amethyst™ Encore® Azalea
$31.99
$24.97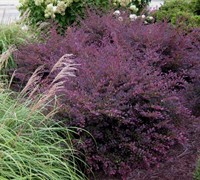 Purple Diamond® Loropetalum
(6)
$32.99
$23.97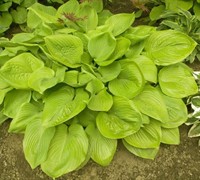 Sum And Substance Hosta Lily
(1)
$26.97
$19.97
Customer Reviews
(1)
5
out of 5 stars from
1
total reviews
1 reviews
0 reviews
0 reviews
0 reviews
0 reviews
Most Helpful Reviews
Heaven Scent Gardenias
June 10th 2014
by Jody - Allisonia, Virginia
These gardenias arrived in excellent condition and were full of buds. They have since bloomed & are absolutely gorgeous!
Reply from Gardener Direct:
Hi Jody - Thanks so much for taking the time to provide us and others with your review. That's great you ordered at the time these gardenias are in bloom. Heaven Scent is a repeat bloomer so should pop out more blooms sporadically during summer and even into fall if the weather conditions are right. Thanks for your business and let us know if there's ever anything else we can do for you.
New Arrivals at Gardener Direct: