Product Details

More about Dynamite Crape Myrtle...
Noteworthy Characteristics
Finally a crape myrtle that produces true red flowers that will pack a punch in your landscape! The Dynamite Crape Myrtle produces an abundance of large, true red flower clusters for up to 100 days during summer in your landscape. It has an upright habit growing from 12 to 20 feet tall depending on pruning, and a broad, rounded canopy from 8 to 16 feet wide. The dark green leaves turn to orange and red in fall and contrast nicely with the exfoliating, grey-brown bark.
Uses
Dynamite is a tall crape myrtle selection best for planting in small groupings or as a single specimen, as a colorful screen or hedge, on the corners to frame in homes and other structures, or planted on both sides of an entryway.
Helpful Planting & Care Tips Provided By Our Experts...
How To Plant A Crape Myrtle Tree
How To Prune A Crape Myrtle Tree
How To Plant A Tree On A Slope, Hill Or Embankment
How To Fertilize A Crape Myrtle Tree
How To Stake A Newly Planted Tree
See...
Works great with: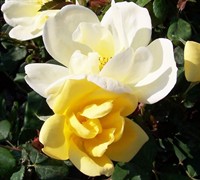 Sunny Knock Out Yellow Rose
(2)
$32.99
$23.97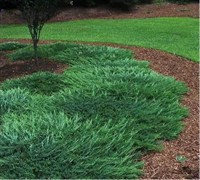 Bar Harbor Juniper
(2)
$26.99
$19.97
Customer Reviews
(8)
5
out of 5 stars from
8
total reviews
8 reviews
0 reviews
0 reviews
0 reviews
0 reviews
Most Helpful Reviews
really a dynamite plant
July 8th 2016
by gladys - ridgewood, New Jersey
It was so amazing so much of it's big red flowers, just beautiful.
tonto crape myrtle
August 4th 2014
by Stephen - Liberty, North Carolina
I called to make order, they sent me pictures of them! Trees were delivered in a few days after order and were in great shape! I was so pleased with what I received!
Reply from Gardener Direct:
Hi Stephen - We certainly appreciate your taking the time to provide us and visitors to GardenerDirect with your review. These smart phones make it so easy to send pictures so if you ever need that service again just let us know. We are very happy to hear that the crape myrtles arrived safely and that you were pleased with the quality of the trees. Let us know if there's ever anything else we can do for you in the future. We're at your service!
Came as advertised and the price was right
April 19th 2014
by Sam - Hendersonville, North Carolina
My Dynamite Red Crape Myrtle came as advertised it came fast with a fantastic price. We planted it right away and if the late frost doesn't hurt the plant we are more than satisfied. I would recommend Gardener Direct to anyone that is looking for a high quality plant.
Dynamite Crape Myrtle
April 16th 2014
by Dennis - Kingman, Arizona
The Dynamite Crape Myrtle was shipped as a gift. I am told it arrived in excellent condition and months later it is doing well. The person receiving it loves it.
Very sturdy and healthy
April 16th 2014
by Diane - Long Beach, Mississippi
Planted last fall. We had a hard winter but all 6 plants are coming in healthy and strong. I'm looking forward to the bloom time!!!
I am thrilled with my tree.
April 11th 2014
by Dianne - New Bern, North Carolina
I am so happy with the Dynamite Crape Myrtle which I purchased last year. It was very healthy and had an abundance of red flowers. I was concerned over the winter months as we had such a cold season this year, however with a little pruning and some fertalizer it is now full of new growth. I would give it a five star rating.
Thankis for mpressive service
September 1st 2013
by James - Bay Shore, NY
I want to thank you for the shipment of the new trees. Hearing the message that was left on my answering machine that told me the originals were damaged in transit. Your expediting of the replacements was impressive. FYI: these trees are part of a memorial to be planted on church grounds in remembrance for two special people that is to take place this week. Worried at first, I now can proceed with the ceremony because of your quick response to my order. The whole team here thanks your company and some have asked for your website for ordering in the future. God Bless, James
Product Crape Myrtle 'Dynamite' 1 gallon my rating
February 19th 2012
by Ginny - Lakeland, FL United States
I am pleased that the plants came quickly and in great shape. The only thing I would ask would be instructions for planting, but that is easily accessible on the web. Thanks for the good job!
New Arrivals at Gardener Direct: