Product Details

More about Dynamite Crape Myrtle...
Noteworthy Characteristics
Finally a crape myrtle that produces true red flowers that will pack a punch in your landscape! The Dynamite Crape Myrtle produces an abundance of large, true red flower clusters for up to 100 days during summer in your landscape. It has an upright habit growing from 12 to 20 feet tall depending on pruning, and a broad, rounded canopy from 8 to 16 feet wide. The dark green leaves turn to orange and red in fall and contrast nicely with the exfoliating, grey-brown bark.
Uses
Dynamite is a tall crape myrtle selection best for planting in small groupings or as a single specimen, as a colorful screen or hedge, on the corners to frame in homes and other structures, or planted on both sides of an entryway.
Helpful Planting & Care Tips Provided By Our Experts...
How To Plant A Crape Myrtle Tree
How To Prune A Crape Myrtle Tree
How To Plant A Tree On A Slope, Hill Or Embankment
How To Fertilize A Crape Myrtle Tree
How To Stake A Newly Planted Tree
See...
Works great with: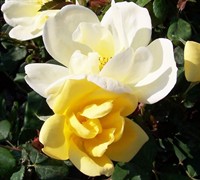 Sunny Knock Out Yellow Rose
(1)
$29.99
$22.97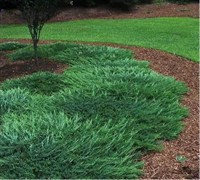 Bar Harbor Juniper
$15.99
$12.97
Customer Reviews
(2)
5
out of 5 stars from
2
total reviews
2 reviews
0 reviews
0 reviews
0 reviews
0 reviews
Most Helpful Reviews
Thankis for mpressive service
September 1st 2013
by James Clavin - Bay Shore, NY
I want to thank you for the shipment of the new trees. Hearing the message that was left on my answering machine that told me the originals were damaged in transit. Your expediting of the replacements was impressive. FYI: these trees are part of a memorial to be planted on church grounds in remembrance for two special people that is to take place this week. Worried at first, I now can proceed with the ceremony because of your quick response to my order. The whole team here thanks your company and some have asked for your website for ordering in the future. God Bless, James
Product Crape Myrtle 'Dynamite' 1 gallon my rating
February 19th 2012
by Ginny Metzler - Lakeland, FL United States
I am pleased that the plants came quickly and in great shape. The only thing I would ask would be instructions for planting, but that is easily accessible on the web. Thanks for the good job!
New Arrivals at Gardener Direct: