Product Details
More about Sparkling Burgundy Camellia...
Noteworthy Characteristics
Sparkling Burgundy is one of the best and an all-time favorite. An abundance of gorgeous, fuschia-pink colored double blooms are produced from fall to mid winter. A truly outstanding cut flower. The dense, semi-weeping habit and the glossy, dark green foliage produces an exceptional evergreen for foundation planting and backgrounds.
Uses
Sparkling Burgundy is great for use as colorful, evergreen hedges or screens. It can also be "limbed up" to form a very attractive small tree which can be placed in small groupings or as a focal point specimen. It is perfect for use as espalier: trained to grow flat against a wall.
Culture
Camellias prefer a fertile, moist but well-drained, acidic soil. Constantly soggy soil is a slow killer. Your new camellia should not need regular watering after the first year unless there are extended periods of dry weather during summer. Camellias do best in partial shade or filtered sun. Avoid afternoon direct sun
Helpful Related Articles Provided By Our Experts...
How To Plant A Camellia Shrub
How To Prune A Camellia Plant
How To Fertilize A Camellia Plant
More Details...
USDA Zones: 7A-9B
Species: Sasanqua (Fall to Early Winter Blooming)
Bloom Color: Fuschia-pink
Bloom Size: 2.5 to 3 inch
Bloom Form: Double
Bloom Season: Fall to Mid Winter
Growth Habit: Upright, Broad, Rounded, Dense, Weeping
Maintainable Height: 5-8 feet
Maintainable Width: 5-8 feet
Light Preferences: Filtered shade to light sun
Plant Uses: Hedge, Screen, Small Tree, Landscape Beds, Flowering Shrub Borders, Small Groupings, Specimen, Foundation Plant, Espalier, Large Containers
Works great with: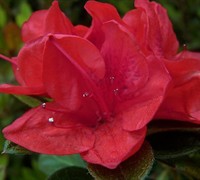 Autumn Ruby™ Encore® Azalea
(1)
$29.99
$19.97
Obsession™ Nandina
$32.99
$19.97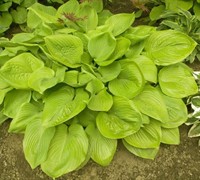 Sum And Substance Hosta Lily
(1)
$26.97
$19.97
New Arrivals at Gardener Direct: